October 25, 2013
CDC breaks down beliefs, attitudes related to flu vaccination among LTC workers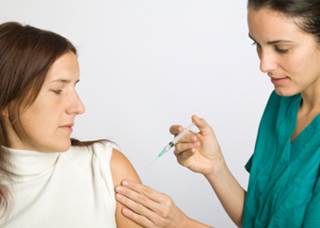 CDC breaks down beliefs, attitudes related to flu vaccination among LTC workers
Long-term care workers are more likely to be vaccinated for the flu if they believe it protects the health of people around them, according to survey data released by the Centers for Disease Control and Prevention.
Internet Panel Surveys for the 2011-2012 flu season questioned long-term care workers about their knowledge, attitudes and beliefs regarding vaccination. Workers were most likely to be vaccinated if they responded "strongly agree" or "agree" to the statement "If I get a flu vaccination, people around me will be better protected from flu." Out of more than 450 total respondents, about 300 said they "strongly agree" or "agree" with that statement, and 70% of those workers were vaccinated, according to the CDC's weighted estimate.
However, while about 80% of respondents agreed that people around them are at risk of getting the flu, only 57% of those workers were vaccinated.
Long-term care workers were much less motivated by their own health status. The vaccination rate was about 66% for those who agreed with the statement "flu is a serious threat to my health."
The survey elicited responses from about 2,300 workers across the continuum of care, and the belief that the flu vaccine protects those around them emerged as the best predictor of vaccination.
Unsurprisingly, those in healthcare who believed the vaccination could cause the flu were far less likely to receive the shot.
The Internet survey showed that 52% of long-term care workers received a flu vaccination in 2011-2012, compared with 77% of hospital workers and 68% of workers in physician offices. CDC data on last year's vaccination rates also showed long-term care workers lagging.
Results of the Internet survey are found in a report posted to the CDC website Thursday. Click here to access.