June 05, 2014
CCRC reaches $1.5 million settlement in case of resident smothered to death by staff member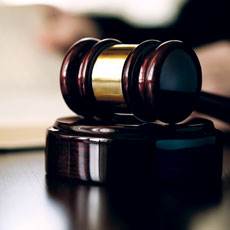 Federal court rules $1 billion nursing home case can proceed, ties alleged poor management to IL gub
A South Carolina continuing care retirement community has entered into a $1.5 million civil settlement in the case of a resident who was murdered by a staff member.
The crime occurred in 2011 at Park Pointe Village in Rock Hill, SC. Staff member Braquette Wykina Walton smothered 82-year-old assisted living resident Pauline Cook in her sleep, according to news reports. Shortly before her death, Cook had told Park Pointe staff that Walton was stealing checks from her, court documents state.
A criminal case led to Walton's conviction; she was sentenced to life in prison in November 2012, according to The Associated Press.
A separate, civil wrongful death suit led to the recent settlement. Park Pointe spokesman Michael Smith confirmed the settlement to McKnight's but said the terms are confidential. However, local newspaper The Herald reported that is a $1.5 million payout, with the majority going to Cook's daughter.
Cook was a "popular, beloved member of Park Pointe Village," and the community extends "thoughts and prayers" to her family, Smith said.
Like all staff members, Walton underwent a comprehensive background check, and it did not raise any concerns, Smith told McKnight's. He emphasized that the CCRC "always has taken significant actions to ensure that our standards of safety are being met," including 24/7 security and surveillance, a partnership with an external security company, and other confidential measures.
The crime led the coroner's office in York County to do more robust investigations of nursing home and assisted living deaths, according to the Herald.
Park Pointe Village is owned by Pennsylvania-based ACTS Retirement-Life Communities.