February 02, 2016
California nursing home nurses DO win big in Powerball jackpot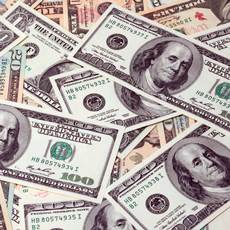 The Medicare payment system for SNFs has become increasingly broken, a report states.
It's not a prank: Thirteen nurses from a California nursing home were one number away from winning last month's record-setting $1.5 billion Powerball jackpot, but will still take home nearly $50,000 each. The news was confirmed by lottery officials.
The nurses, who work at Brookside Healthcare Center in Redlands, CA, put in $10 a person to buy 65 lottery tickets, according to local reports. One of the tickets matched five out of the six Powerball numbers for the biggest lottery jackpot in history.
"I didn't even know we had the five numbers until one of my coworkers texted me and asked if we had won anything the night of the drawing," Janelle Mejia, the pool's organizer, told the California Lottery.
While they may not have won a the historic $1.6 billion jackpot, the group's consolation prize isn't too shabby — they'll split their winnings of $638,146, with each individual receiving $49,088 before taxes.
Mejia said she meant to go to a different store to purchase the tickets, but forgot and went to the 7-Eleven where she scored the fateful card because it was on her way to work.
The winners plan to invest the money, share some with family, take vacations and may even buy matching Louis Vuitton handbags, Mejia said. Some of the money will also go to a party for the facility's 150 employees not part of the winning group — including two who work the same shift as the group but declined joining the pool.
McKnight's called Brookside on Tuesday, but a spokeswoman declined to talk about the winners. An official with Brookside did confirm that the winning group worked at the facility, according to the Riverside Press-Enterprise.
Another nurse also missed cashing in on the big Powerball jackpot by just one number, but will take home $779,264 in winnings, according to the California Lottery. Jessa Mae Del Barrio, a Las Vegas-based certified nursing assistant, bought her lucky ticket after waiting an hour and a half in the cold. Del Barrio said her winnings will help her career, as she is studying for her registered nursing exam.
The nurses' wins are a happy contrast to the story of a senior registered nurse at another California nursing home, who was identified by early reports as the winner of the big jackpot. — but turned out to be the victim of a prank by her son.
Her ticket was purchased by controversial Brius Healthcare Services owner Shlomo Rechnitz, who gained favorable press for buying 18,000 Powerball tickets for his employees and patients.