October 31, 2014
Breier named new CEO at Kindred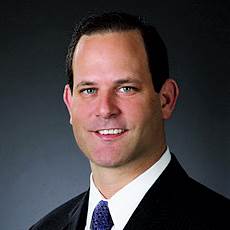 Benjamin A. Breier
Kindred Healthcare has chosen a new top executive to lead its push toward creating a mammoth national brand. Benjamin A. Breier, the company's current president and COO, will succeed Paul Diaz on March 31, 2015, the Louisville, KY-based company announced Thursday.
The 43-year-old Breier has steadily climbed within the upper echelons of Kindred after joining it as president of the rehabilitation division in 2005. In 2008, he became president of the hospital division, and in 2010 he became chief operating officer. He added the title of president in 2012.
The $1.8 billion deal to acquire home health provider Gentiva, which was announced earlier this month, will be a launching pad. That deal is expected to close shortly before Breier becomes CEO and convert Kindred into a $7.1 billion company and the largest provider of post-acute services in the country.
Diaz, who became Kindred CEO in 2004, will remain as the company's executive vice chairman of the board.
Solidifying Kindred as a national brand is a major goal, Breier said.
"Unequivocally yes. We think Kindred has a really strong brand today. One thing we'll be working hard on is to continue to build that brand going forward," Breier told McKnight's shortly after his appointment was formally announced.
Although his earliest involvement in healthcare came through the physician office and hospital side, the graduate of the University of Pennsylvania's Wharton School of Business and the University of Miami said he takes pride in his "deep reservoir of experience with the post-acute side of the business."
That includes shaping the rehab and hospice divisions and overseeing the skilled nursing arm, which despite shrinking significantly over the past few years still commanded plenty of his attention. "I might not have worked in [a nursing home], but I probably walked in 175 of my own," he said.
Chief among his challenges will be "how Kindred can bring essentially six different businesses to function together in an aligned way."
"I believe, and the board believes, that more and more the consumer will drive patient care decisions in their home over the next decade as they never have before," he explained.
"They'll have more access to information, over the Internet and social media. Consumers are going to choose where they want to be, and brand will matter a lot. We're spending a lot of time and money and effort to build the brand."
Thanks to numerous recent acquisitions, topped off by the Gentiva deal, Kindred will provide services at 3,000 sites, with approximately 110,000 employees in 47 different states by early next year. It will be the fourth-largest healthcare employer in the country.
"We will have this big, broad national scale, but it will all be driven by deep local market penetration," Breier said. "When your patient or loved one moves out of the community hospital and needs the next level of care, we want them to think of Kindred."
He said his breadth of experience ("I'm somebody who likes to lead from the front. I've worked in all kinds of provider settings.") and efforts to create transparency should be hallmarks of his tenure.
"I'm sure there are other people who are smarter than I am, but I'm also confident that nobody will be working harder," he added.