May 01, 2013
Aviv finally finds success with $279M initial public offering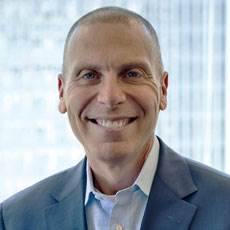 Aviv CEO and board chairman Craig M. Bernfield

Aviv REIT Inc. netted nearly $279 million in an initial public offering of common stock. The Chicago-based company first tried to go public in 2008 but was stopped by the economic crisis, and a 2009 attempt was met with investor resistance.

This time, Aviv's timing was excellent. The real estate investment company, which owns 258 skilled nursing and post-acute properties, entered the market just weeks after the Dow Jones Industrial Average hit an all-time high. The record performance of the Dow indicated robust investor activity, and Aviv benefited from this. Its opening share price was at the high end of its announced $18-$20 range, and within hours of starting to trade on March 21, the price had risen 13%. By the time the IPO closed on March 26, Aviv had sold more than 15 million shares, pushing beyond its offering of 13.2 million shares after underwriters fully exercised an overallotment option.

While Aviv probably benefited from general market conditions, the IPO's success also underscored the attractiveness of the senior housing sector in particular. As pointed out on investment website The Motley Fool, residential mortgage securities company Five Oaks Investment had an IPO the same week as Aviv. However, Five Oaks' stock price quickly fell 6%.

Investors seem generally unconcerned about potential reductions in Medicare and Medicaid payments to operators and uncertainty around healthcare reform, focusing instead on the growth prospects of the long-term care sector as baby boomers age.

Other REITs, such as Omega Healthcare and Sabra Healthcare, have been outperforming the market. With money from its IPO to fund further investments in senior care properties and pay down debt, some analysts believe that Aviv may emerge as an even more attractive prospect.