March 01, 2008
Ask the treatment expert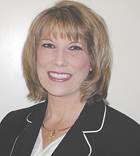 Ask the treatment expert
We recently admitted a patient who has an open wound on his left foot (bunion area) that is painful, red inflamed and has white hard crystals in the exudate. What is causing this?
It is possible that your patient has gout, a disease created by a build up of uric acid in the blood. As the uric acid level rises, it forms needle-like crystals that lodge in or around a joint. In response, the skin covering the affected area rapidly becomes tight, inflamed, reddish and may break open. 
Contact a physician for treatment: Gout needs to be treated systemically to lower the uric acid levels. Once addressed, you should see a decline in the crystals coming out of the wound and you could use any products for moist wound healing. 
I also would screen the patient for osteomyelitis, as the symptoms are similar. 
I have orders to apply an Unna's boot to a resident at my long-term care facility.  It has been so long since I have seen this done. Can you help?
The Unna's boot is a non-elastic medicated gauze bandage used for treatment of venous ulcers and lower extremity edema. The gauze is impregnated with zinc oxide, calamine and glycerin. The boot is wrapped from the toes to just below the knee, covering the ulcer and the lower leg. The gauze then dries and hardens.
An elastic or Coban bandage is wrapped snugly over the Unna's boot. A new boot is applied every seven days until the ulcer is healed. Initially, more frequent changes may be required for heavily draining ulcers.