November 01, 2007
Ask the treatment expert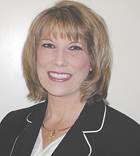 Ask the treatment expert
What are some guidelines we can follow for documenting incision-site care in fresh post-op residents?
• Mark time since surgery in days.  Example: Postop day 6
• Document the anatomic location of the incision.
• Chart the length of the incision in centimeters and include the depth measurement whenever appropriate. 
• Indicate the type and number of materials used to keep the incision closed: sutures, staples or clips, retention sutures, or tape closure. 
• Describe the appearance of the incision and surrounding skin. 
• Indicate presence or absence of epithelial resurfacing. "The incision is well approximated and there is complete epithelialization of incision."
• Provide detailed information if complications are noted. Include when the complication occurred, who was notified, the interventions ordered and provided, and the resident's response to those interventions. 
• Document if signs of infection are present: redness, swelling, purulent drainage, tenderness or warmth.
• Assess and record a residents pain levels using a pain intensity scale. 
• Dressing Changes
*  Assess pain prior to, during and after all dressing changes.
*  Record the appearance of any drainage on the dressing and indicate the amount of dressing saturation.
*  Indicate how you cleaned the incision and what type of dressings were used.
*  Document the resident's response to the dressing change.
• Intact Dressing
*  Evaluate the status of the dressing (whether it is intact, if drainage is noted and if it is leaking).
*  The status of the area surrounding the incision (that can be observed without removing the dressing).