April 02, 2012
Ask the treatment expert: When are clean and sterile dressing techniques indicated?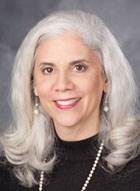 What's the best way to prevent skin tears?

Q: When should clean and when should sterile dressing techniques be used?

A: This question is often asked. Wound care specialists debate among themselves as to when to use sterile technique and when to use clean technique.

In 2001, the Wound, Ostomy and Continence Nurses Society™ wound committee and the Association for Professionals in Infection Control and Epidemiology Inc. (APIC) 2000 guidelines committee developed a fact sheet to help answer the question titled Clean vs. Sterile Dressing Techniques for Management of Chronic Wound: A Fact Sheet.

It was updated and revised in September 2011 by the WOCN wound committee and can be found at www.wocn.org. The following information is taken directly from the position statement paper:

Sterile technique. Sterile is generally defined as meaning free from microorganisms. Sterile technique involves meticulous hand washing, and use of a sterile field, sterile gloves for application of a sterile dressing and for sterile instruments. This is most appropriate in acute care hospital settings.

Clean technique. Clean means free of dirt, marks or stains. Clean technique involves meticulous hand washing, maintaining a clean environment by preparing a clean field, using clean gloves and sterile instruments and preventing direct contamination of materials and supplies. Clean technique is considered most appropriate for long-term care settings.

The document notably concluded that there is not a consensus of expert opinion on the use of clean or sterile technique.

It does go into depth with additional definitions of terms, as well as definitions of wounds that are important. It also has an overview of the research and published expert opinion.