December 01, 2012
Ask the resident care expert: Should I have been surprised about a tetanus vaccination for a resident with a sacral stage 4 ulcer?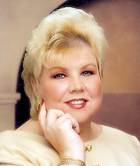 Sherrie Dornberger, RNC, CDONA, FACDONA, executive director, NADONA
I am a new charge nurse in a skilled nursing facility and was surprised when one of our doctors ordered a tetanus vaccination for a resident with a sacral stage 4 ulcer. Should I have been?
No, you should not be surprised at all. Tetanus is caused by the bacteria Clostridium tetani. Since you tell me that this resident has an ulcer on her sacrum, there is a good chance this wound could get in contact with feces. Clostridium tetani is present in feces and soil. Since the ulcer can easily come in contact with feces, as we say, it is better to be safe than sorry.
The United States has mostly eradicated tetanus because of our efforts with childhood vaccines. But with a failure of many older people to keep up on boosters, or if you have no record of the last tetanus administered, it is a great idea to give the vaccine.
Tetanus is often a second thought unless you step on a rusty nail. But beyond hospitalized residents with open wounds, other risk factors not well recognized include diabetes, gangrene and chronic wounds, which increase the risk of tetanus to 50%.
Since tetanus is a clinical diagnosis, it often makes it difficult to distinguish it from some common conditions our patients might have. There are no tests to help diagnose it. The first clinical sign is "lockjaw." If you can't locate the recent vaccine records, make the NP or physician aware (per your facility policies).
Typically, if it has been more than 10 years since the last tetanus vaccine, a booster is suggested. However, with a wound on the sacrum, if it's been more than five years since a booster, a new booster is recommended. Please follow your facility policies and or the NP/M.D. orders for individualized resident care.
As they say, "Remember to be wise and immunize!"