March 01, 2012
Ask the payment expert: What are some tips for completing a Change of Therapy OMRA accurately?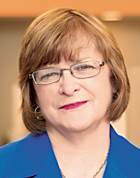 Patricia Boyer, MSN, NHA, RN

Q: What is the solution to completing a Change of Therapy OMRA appropriately?

A: Nursing and therapy need to be monitoring the therapy level on a continual basis. Therapy staff need to look forward seven days to make sure they planned the appropriate days and minutes of care and look back to make sure it was given as planned.

It is essential that nursing and therapy are talking on a daily basis and strategizing how they will render therapy, especially if residents have appointments, refuse a day of therapy or go out for a service such as dialysis on a regular basis.

Q: We're a very rural facility and have difficulty finding therapy staff. How can we meet these new requirements?

A: That is a very tough situation. Any facility that has availability of therapy only five days a week is going to be struggling with these new rules.

Remember that a day of therapy is defined as a 15-minute time span. Although we don't typically give 15-minute treatments in a day, at times, you may need to give 15 minutes on a Saturday or Sunday to meet the five-day requirement.

I suggest every facility have the requirement of a therapist being available when needed on a weekend day in order to minimize disruption.

You are taking a chance on trying to catch the resident when he or she returns to the facility after an appointment. If the resident is tired or ill, you may miss the day and have to do an End of Therapy or a Change of Therapy assessment. This could mean a significant dollar difference in reimbursement for the same level of care.

Evaluate your therapy department and make sure these procedures and policies are in place — now. You can't afford not to.