December 01, 2012
Ask the payment expert: How can I make sure that my Medicare claims are correct?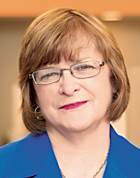 Patricia Boyer, MSN, NHA, RN
How can I make sure that my Medicare claims are correct?
I recommend every facility that gets reimbursement from Medicare complete a Medicare audit annually. You want to look at yourself the same way the government does.
Have a random sample of 50 claims reviewed. If your error rate is below 5%, then you are probably doing well. Correct any issues identified and wait until next year.
However, if the error rate is above 5%, you probably want to expand that sample to a statistically valid sample, contact your attorney and consider self-reporting to the government.
You don't want to wait for the government to find you have coding or billing issues. This self-audit also can be a part of your QAPI program.
For more information about the OIGs expectation for self reporting, review the 2000 Corporate Compliance Guidelines for Nursing Facilities which can be found at https://oig.hhs.gov/authorities/docs/cpgnf.pdf and the 2008 update, which can be found at https://oig.hhs.gov/compliance/compliance-guidance/docs/complianceguidance/nhg_fr.pdf.
Another document that you may want to review is the recent OIG report called "Inappropriate Payments to Skilled Nursing Facilities Cost Medicare More Than a Billion Dollars in 2009" (OIE-02-09-00200). This report recommends the Centers for Medicare & Medicaid Services scrutinize SNF payments. Specifically, they recommended CMS: increase and expand reviews of SNF claims; use its Fraud Prevention System to identify SNFs that are billing for higher paying RUGs; monitor compliance with new therapy assessments; change the current method for determining how much therapy is needed to ensure appropriate payments; improve the accuracy of MDS items; and follow up on the SNFs that billed in error.