September 01, 2012
Ask the Payment Expert: Are staffing adjustments necessary to deal with MDS changes?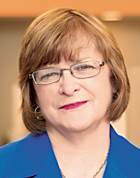 Patricia Boyer, MSN, NHA, RN

With all the MDS changes that have occurred, what kind of staffing do you recommend for them?

That is a very difficult question and a complex answer to give. The answer is that is depends on your facility's systems.

I believe the most effective way to meet resident needs is for nurse managers to be involved in all OBRA assessments because those are the assessments that "drive" care. In that way, the registered nurse manager is involved in the completion of the assessments, completion of the CAAs and development of the care plan.

They could delegate quarterly assessments to someone else if there is no evidence of a significant change of condition.

For Medicare assessments, I believe it is valuable to have a nurse who has a good understanding of the rules and can concentrate on strategic and timely completion of the assessments. That nurse should not be pulled to do other responsibilities such as fill open staff positions or take call unless you have an extremely low Medicare census (probably below eight).

If you are in a case-mix Medicaid state, the system can become even more complex if your state chose to remain in the RUGs-III system. It then becomes very difficult to look at residents in a different way for Medicare than for Medicaid and still maintain good clinical processes.

From a management standpoint, you probably will want different nurses managing the different processes so that you are optimizing your reimbursement for both.



So as I said, there is not an easy answer. You really need to assess your operation and see what will work for your facility. Don't forget to re-assess how your system works periodically.

Please send your payment-related questions to Patricia Boyer at ltcnews@mcknights.com.