January 04, 2016
Ask the Payment Expert about... new quality measures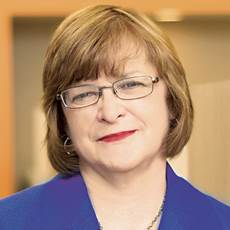 Patricia Boyer, MSM, NHA, RN
What is the new Quality Measure that will be included in the new SNF Value Based Purchasing program?
A new Quality Measure will be in place October 1, 2016. The National Quality Forum approved NQF #2321 — Functional status, cognitive function and changes in function and cognitive function — in July 2015.
This measure will be data collected from a new section of the MDS 3.0 — Section GG. This new section will include self-care and incorporate eating, oral hygiene and toileting hygiene. In addition, the mobility area will include your resident's transitions from sitting to lying, sitting to standing, and transfers to chair and toilet.
It also will measure walking and/or wheelchair ability. Information for this new measure can be found by Internet searching "Skilled Nursing Facility Quality Reporting Program - Specifications for the Quality Measures Adopted through the Fiscal Year 2016 Final Rule."
Take a look at the factors included in it. Self-care will include the resident's ability to use suitable utensils to eat, to use suitable items to clean teeth, the resident's ability to maintain perineal hygiene, and adjust clothes before and after toileting.
If the resident is taking care of an ostomy, the measure will look at the ability to wipe the ostomy opening.
Each of these areas can be positively affected by your restorative nursing programs. Self-care can equate to your residents' self-performance in eating, grooming and toileting programs. Mobility can be accomplished with a walking, transfer or mobility training program.
You can use your Section G0110 (1) to identify residents who would benefit from a restorative nursing program.
Don't wait until October 1 to begin. Remember this quality measure will be affecting your payment in 2018.