March 04, 2016
Ask the Payment Expert about ... bundled payments in rural areas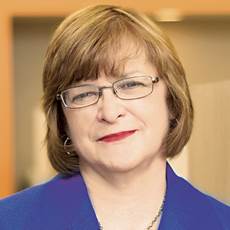 Ask the payment expert ... about the observation stay loophole
We are in a rural area and we've tried to talk to our hospital about bundled payment but they don't seem to know what we are talking about. What can we do?
We are hearing that message all over the country. Many hospitals are aware of bundled payment initiatives and shared savings programs. Unfortunately, unless it's affecting the hospital, they may not have as much knowledge.
However, it is important to you as a rural skilled nursing facility and your hospitals to be aware of the changes occurring. You also need to identify all hospitals you receive referrals from. These programs are based on the hospital location, not yours.
Even if you are a rural facility, if you get a referral from a participating hospital, it still affects you. You might need to provide the education to assist your local hospital in understanding the processes and in setting yourself up as a preferred provider.
Become familiar with the initiatives and then help educate your hospitals. The trend in healthcare is to shift to shared savings programs, which will eventually affect all hospitals and post-acute care providers whether they are in metropolitan or rural areas.
You can find the information on several Centers for Medicare & Medicaid Services websites. The best place to start is the CMS Innovation Center which can be found at https://innovation.cms.gov/. You can click on your particular state to find all the initiatives in play in your market area and then identify the models, and click on that info to find the details. With this information, you will have the data to present to your local hospitals.
Although traditional Medicare is the predominant payment source for the elderly today, the anticipation is that the payor source will shift over the next few years.