December 01, 2011
Ask the nursing expert: How can my department cope with Medicare cuts?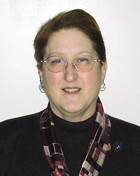 Ask the nursing expert

My company's way of dealing with new Medicare cuts is to delete some of the positions in my department. Now we must do more with less. What should I do?

We are all feeling the pinch of the Medicare cuts. Each company handles this in its own way. As a DON myself, I feel that cutting positions is felt by residents, visitors and staff. This affects quality of care and customer service.

Families and visitors will pick up on the tension that staff is feeling with position cuts. Some companies also have asked their staff to take salary cuts. You might try meeting with your nursing staff and get serious about making recommendations for cutting expenses that might save positions. Then request a meeting with your administrator.

Remember, any team worth its salt can accomplish what it sets out to do!

Can you recommend an organized approach/process to orienting a new nurse manager?

First, make a list of what you want to go over with your new manager on the first day, first week, by the end of the second week, at the end of a month and so on.

Start with your nursing philosophy. Review established goals for your department. Provide your new manager with a list of required meetings that he/she is to attend, and what preparation is necessary.

A planner is essential in my building to keep track of meetings, webinars, inservices, evaluation due dates, pharmacy recommendation follow-ups, MDS, etc. I believe in audit tools for quality of care/life areas (catheters, restraints, psychotropic meds, etc.). Introduce items by the priorities you expect to follow.