June 01, 2014
Ask the nursing expert ... about leadership styles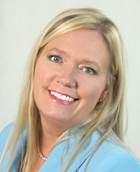 Angel McGarrity-Davis, RN, CDONA, NHA
What type of nurse leadership style works best, and how does it affect quality of care and outcomes?
Here are five leadership styles that long-term care nurses might adopt.
1) Servant
This type of leader will influence and motivate by building relationships with and developing the individual skills of her team members. The entire team has input into decision making and this builds a community based on common values and ideals.
2) Transformation
Similar to the servant nurse leader in building relationships and motivation, but this is accomplished through the communication of an inspiring vision.
3) Democratic
Encourages open communication and staff participation that has an expectation of accountability, responsibility for decisions and feedback, with a focus on systems and processes, not on individual shortcomings.
4) Autocratic
One leader, one voice making solo decisions. Progress occurs with little input from staff and mistakes are not expected or well-tolerated. Blame is usually person-centered. This style works well in emergencies, when there is little time for discussion.
5) Laissez-faire
This leader offers little or no direction and takes a hands-off approach. Changes occur rarely as decisions are not made. Improvements become reactive, not proactive. You may see this as typical with a brand new nurse or one close to retirement.
Regardless of your personal style or combination of styles, remember nurse managers lead by example.