February 01, 2014
Ask the nursing expert ... about addiction in the profession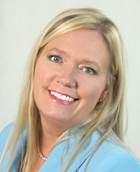 Angel McGarrity-Davis, RN, CDONA, NHA
I heard that a lot of nurses have issues with addiction. Is this true?
The American Nurses Association says approximately 10% of nurses are dependent on drugs, meaning the incidence of drug abuse and addiction among nurses is consistent with that of the U.S. population. The ANA states the most-abused substance is alcohol, followed by amphetamines, opiates, sedatives and inhalants.
Nurses have the caregiver personality: We normally continue to take care of others and not ourselves. Nurses are asked to work long hours, mandatory overtime and do shift work — all tough restraints. No matter what type of nursing you are in, the emotional demands are very high. Nurses tend to suppress their true state of mind. They keep it in check so they can continue to make decisions to care for their patients and their co-workers.
If you suspect one of your co-workers is an addict, most of the Boards of Nursing have legislation saying you need to report them.
What are some of the signs and symptoms that a nurse might be having addiction problems?
Signs and symptoms generally are subtle: changes in appearance and/or behavior that escalate in severity over time. One might notice a change in the nurse's job performance or personality, and the facility will probably have issues with diversion of drugs.
Some of the other symptoms could be signing off on more narcotics than other co-workers and discrepancies during narcotic counts.
Nursing leaders must become more knowledgeable about these indicators and educate their staff. They also should have very strict policies and procedures for narcotic distribution.