September 01, 2008
Ask the legal expert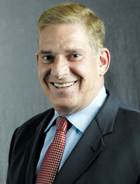 Attorney John Durso, Ungaretti & Harris LLP
A physician's orders for a resident who had difficulty swallowing included strictly monitoring her eating.  Someone brought in food for her and she wound up choking before a nurse on duty could respond.  How do we defend ourselves against a civil lawsuit claiming we were irresponsible?
To protect itself against a civil claim under the above scenario, a facility's first line of defense is to demonstrate compliance with applicable state and federal regulations, including the obligation to carry out a physician's order.  Plaintiffs often use a facility's failure to comply with these regulations as a basis for their claims.  Whether the facility has carried out the order often depends on the meaning of the physician's order.  Here, it is important that the facility clarify the meaning of "strictly monitored."
Furthermore, if the facility has applicable policies regarding resident monitoring, the facility must follow them.  Similarly, a facility must follow any instructions set forth in the resident's care plan.
A facility's second line of defense is to show that it complied with the standard of care in protecting the resident from foreseeable injury.  In addition to following the physician's order, the facility should take other necessary steps to protect the resident from swallowing problems, while maintaining the resident's rights. The less competent a resident is for his or her own care, the more responsible the facility will be for protecting that resident relative to his or her needs.