October 01, 2011
Ask the legal expert: Is there an end in sight to unionization gains in SNFs?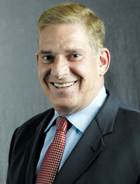 Attorney John Durso, Ungaretti & Harris LLP

Q: Where is the end to the NLRB's incursion into our rights to fend off unions?

A: Do not expect any immediate relief from the National Labor Relations Board. Three decisions by the board show a trend to reverse more business-friendly decisions issued in prior years.

In the Specialty Healthcare case, the NLRB allowed the union to attempt to organize a group that consists only of certified nursing assistants at a long-term care facility, rather than make the group include maintenance and service workers.

We worry that the board's decision will lead to the formation of "mini-bargaining units" that allow unions to target small groups of pro-union employees.

In the Lamons Gasket Company case, which involved "card-check" elections, the NLRB ruled that employees opposed to a union would no longer have the right to immediately challenge an employer's recognition of a card-check vote.

In the UGL-Unicco Service Company case, the NLRB ruled that when a company is sold, neither the new owner, nor employees nor rival unions can stage an immediate challenge to the union but must wait until a "reasonable period" has passed to give the union a "fair chance" to prove its merit in collective bargaining.

All three decisions have potentially significant consequences for employers and should be discussed with your legal counsel.