December 01, 2013
Ask the legal expert ... about antipsychotic medication liability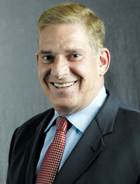 Attorney John Durso, Ungaretti & Harris LLP
I'm an administrator who's read all of this stuff about overuse of antipsychotics on long-term care residents. I like and trust my director of nursing, medical director and clinical staff — to a degree, that is — but what can I do to REALLY know that we're not overusing this stuff, and would not be liable for some sort of adverse regulatory or court findings?
There has been a lot of recent media attention on this issue, so you are right to be concerned! In general, maintain up-to-date documentation regarding all treatment plans and prescriptions, especially those involving antipsychotics. This will help ensure proper use, as well as provide protection in the event of an audit or investigation.
From a Medicare perspective, you need to make sure that every antipsychotic drug prescribed is being used in a way that has been approved by CMS. For specific information about the uses of prescription drugs, you can look to the Medicare Benefit Policy Manual, Chapter 15, Section 50.
In addition, Medicare has specific regulations about antipsychotic drugs that require two things: 1) residents are not to be given an antipsychotic drug unless it is necessary for a specific condition, as diagnosed and documented in the clinical record; and 2) residents who receive antipsychotic drugs are to receive gradual dose reductions and behavioral interventions in an effort to discontinue the drugs.
Each state regulates antipsychotic drugs differently. For local guidelines, call or visit your state department of health website, or contact an experienced healthcare attorney in your state.
For more information regarding the abuse of antipsychotic drugs and CMS' recent crackdowns, you can visit the American Society of Consultant Pharmacists' website at www.ascp.com.