June 01, 2008
Ask the care expert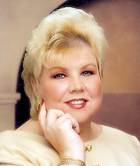 Sherrie Dornberger, RNC, CDONA, FACDONA, executive director, NADONA
I am the only one in my facility doing wound assessments, and I'm falling behind with admissions, especially when they occur on evenings or weekends. Do you have any suggestions?
I would talk to the DON, and tell him or her of your frustrations. I would make a suggestion that you be allowed to train all of the nursing staff on how to do wound assessments.
If all of the staff took responsibility of doing the initial assessment, the care process would get started faster on those residents who were admitted at night or on the weekends. Then, all of those initial assessments would not fall on your shoulders. That should lessen your stress and frustration!
Not only would this be good for the residents, the facility and you, but it also would be good for the nurses to learn how to do good wound assessments. 
There are many Web sites that can assist you, but there are also vendors that have wonderful wound assessment protocols already done. I am sure if you or your DON contact your wound care supply companies, you could get one of them to not only do an in-service, but they also often offer contact hours to staff for attending these in-services/workshops. 
This way you, too, could learn new techniques and see already written/proven protocols and standards. Then, all you might have to do is implement them, if you liked them. What started as a stressful situation for you could end up being a win-win for everyone involved.