July 01, 2009
Ask the care expert: the "Berg Balance Scale" and other free resources for falls prevention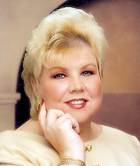 Sherrie Dornberger, RNC, CDONA, FACDONA, executive director, NADONA

I am a charge nurse in a skilled care facility where we deal with falls daily. Can you tell me about the "Berg Balance Scale?" Where can I see a copy?

Actually, the Berg Balance Scale was designed by Dauphinee Berg in 1995 to test residents who have had a stroke and other older individuals. It is a simplified test that checks a resident's sitting and standing abilities.
I think it would work well with assisted living residents, or with the more limber resident, as well.

You will need a stopwatch, ruler and a chair to do some of the tests. Those who are already confined to a chair would not be able to do some of the exercises, such as bending over and pick up an object from the floor and turning 360 degrees. But for those residents who are able to do the tasks, it would allow you to measure decline or improvement pretty readily.

Get a copy of the scale here.


Are there new resources for falls prevention that don't cost an arm and leg?

A fellow director of nursing referred me to a free, excellent resource on falls. It is the "Best Practice Toolkit: Implementing and Sustaining Change in Long-Term Care." It has everything you need, including care plans, assessment tools, quality improvement tools, policies and procedures, planning and implementation tools, best practice standards, education resources, evaluations and recommended readings/references, a gap analysis worksheet for falls and more.

There also is a post-fall investigations part, which many areas forget about. It is excellent.