November 01, 2012
Ask the care expert: Should signs be used to identify patients with C.diff?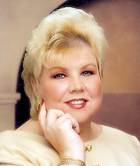 Sherrie Dornberger, RNC, CDONA, FACDONA, executive director, NADONA
Our skilled care facility recently was cited during a QIS inspection for a HIPAA violation for using an isolation sign for a resident who had a Clostridium difficile infection. Should signs be used and do they violate HIPAA or dignity issues?
The answer to this question is that signage can be used and is expected.
Use of signage is not a HIPAA violation on the following two points:
1) No specific diagnosis is disclosed with regard to the resident, and
2) Under HIPAA, disclosure of information is expected for the purposes of TPO (treatment, payment, operations). Disclosure of information regarding transmission is required here in order to ensure the safe and timely management of the resident (i.e., operations).
Dignity issues also are not invoked here: A) Failure to disclose the required precautions in a timely or effective manner would actually cause a dignity issue if another resident contracted a preventable healthcare-associated infection; and B) No specific diagnosis is being disclosed.
As mentioned above, long-term care facilities actually are expected to use such signage, in particular using the CDC categories of transmission based precautions.
Signs that meet HIPAA-compliance specifications are available from many companies. Your forms supplier or medical equipment supplier should have signs available, both disposable and reusable. Many facilities also may choose to use a sign that says "STOP" or "Please see the nurse before entering this room." However, some facilities feel these types of signs are worse than a contact isolation sign or droplet isolation sign being placed on the door.
Please be sure you follow your facility's policy/procedure for the type of sign used.