January 03, 2012
Ask the care expert: If the flu shot is the same for two consecutive years, does it still need to be given to residents?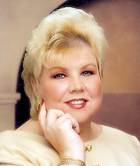 Sherrie Dornberger, RNC, CDONA, FACDONA, executive director, NADONA

Q: If the flu vaccine for 2012 is the same as last year, do we really need to give it to our residents again?

A: Yes. All people should get vaccinated annually, even if the viruses in the vaccine are the same as the previous year. Immunity to influenza viruses declines over time and may be too low to provide protection after a year.

The World Health Organization chose three influenza viruses to be included in the 2011-2012 vaccine, based on information they received from 136 influenza centers in 106 countries on new viruses and how well last year's vaccine worked on these and new strains of viruses.

Their general advice is that you try your best to give the vaccines in October, November or December annually, which should keep the levels the same. That will mean not giving them erratically, at nine months apart one year, and 12 to 15 months the next year. If that were to happen, you might not be getting all of the benefits from the vaccine due to inconsistency.

Experts note, too, that even if you find that someone has not had the flu vaccine and it's January, it is still not a bad idea to administer it in most cases. Getting vaccinated — especially for someone older or with a compromised immune system — solidly remains a good idea.

The other aspect of this, of course, is making sure that, or at least attempting to have, all workers get vaccinated — as early as possible each season.

Any unusual reactions also need to be reported. For scheduling and more information on giving the vaccines, see http://www.cdc.gov/vaccines/recs/schedules/adultschedules.htm.

Reporting adverse events can be reported on line at http://www.vaers.hhs.gov or by phone at (800) 822-7267.