April 01, 2010
Ask the care expert: ideas for residents with heel pressure ulcers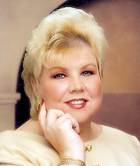 Sherrie Dornberger, RNC, CDONA, FACDONA, executive director, NADONA

We have a resident who has admitted with heel pressure ulcers. Towels and linens fall off the bed and boots have been uncomfortable. Can you offer any ideas?

I know that keeping pressure off of heels is a difficult thing, having had bilateral heel decubitus ulcers myself. Also, they are painful, so no matter how comfortable you try to get, you can't find a place where you can relieve the pain.However, with that said, have you tried Prevalon pressure relief boots? They are by Sage and work. (I'm not working for them or representing them.)


They keep the heel off the bed, are padded to relieve the pain, and are not too warm. (I've found that some of the boots can be very hot.)

They also have a leg stabilizer so the leg cannot roll to the sides, and moreover, they help with preventing foot drop. The wedge can be flipped to go on the left or right side to position the leg and foot in the most comfortable position. Wound care nurses love them for their prevention aspects.


Please remember that just because you place the boot on your resident, this is never enough. Be sure there is a schedule for removing the boot to check the skin—not just to check it but also to wash and lotion the feet.

Often, we think that putting a prevention device in place is doing our part. But we also need to communicate that the boot is in use. Family members, facility staff and, of course, the resident all need to be informed.


Residents also need education about the prevention device so they don't just remove it. This is true especially if residents are alert and oriented; they can assist with their own care.

If you make changes to the care plan and be sure everyone is involved. It is the only way things work properly!