September 01, 2010
Ask the care expert: deli gloves vs. home-like environment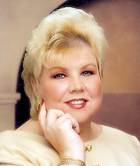 Sherrie Dornberger, RNC, CDONA, FACDONA, executive director, NADONA

In order to observe a homelike environment and resident dignity, we are not supposed to assist wearing gloves. But if we are one-on-one with a resident and bread needs to be buttered, should we wear gloves?

This question is one that everyone seems to be struggling with. You need to put on deli gloves, use food handling paper—like those used in bakeries to pick up individual donuts or cookies—or use the "knife/fork it" method, where you use a knife and fork to pick up food items to hand it to the resident if they can't pick items up alone.


This method is the personal favorite of some infection control nurses when it comes to feeding residents. It is tricky to get used to but works well and cuts down on the number of gloves needed while assisting in the dining rooms. After all, we don't wear gloves in our own homes.

Food code regulations require that gloves be worn when preparing and handling food unless the food can be handled with utensils. The staff working in the kitchen and tray line must always wear gloves when handling food, and hands should be washed each time gloves are removed.


When assisting with feeding an individual resident, the caregiver's hands should be washed first and care should be taken not to touch food while feeding. If bread must be buttered, it is best to use a hands-free approach (very tricky!), or apply gloves, prepare the food, and remove gloves. In this case, there would not be a need to wash hands again, unless the facility policy requires that.

But, with all of this said, let's not forget cleaning the resident's hands also. If you hand food to them and their hands are not clean, then all of your hygiene efforts—cleaning your own hands or using the knife/fork method, for example—will not matter.