December 01, 2014
Ask the care expert ... about top deficiencies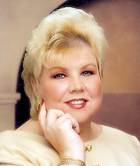 Sherrie Dornberger, RNC, CDONA, FACDONA, executive director, NADONA
We're hoping to prep our facilities for quality-improvement efforts. Is there a list of the top deficiencies?
According to the Centers for Medicare & Medicaid Services website, the top five deficiencies are:
• F-323 Accident Prevention and Supervision
• F-441 Infection Prevention
• F-309 Quality of Care
• F-371 Food Sanitation
• F-329 Unnecessary Medications
There are two additional F-tags that are close: F-282 (Care in Accordance with Plan of Care) and F-431 (Storage of Drugs).
Surveyors can give you a deficiency for something related to the tag. For instance, consider psychotropic drugs. The deficiency might be given because when the surveyor interviewed a nurse aide about this particular resident, the aide was not aware which behaviors the resident had or what behaviors to report to the nurse.
Unnecessary medications may be cited if an antibiotic is given when there is no sign or symptom of an active infection. Antibiotic stewardship is a big focus, along with infection prevention. This goes beyond staff: Everyone should be trained. Families, after an Internet search, may "diagnose" and call a physician to request that a loved one receive an antibiotic.
For F-441, according to the Centers for Disease Control and Prevention, half of all transfers out of the facility to the hospital are a result of infections. Three or more residents with the same symptoms on a floor or wing are considered an outbreak. Foley catheter bags touching the floor, gait belts used on residents in isolation and then used for another resident, electric razors or glucometers that are not cleaned well, along with lotions and creams used for more than one resident are some of the issues that are noted by surveyors.