July 06, 2015
Ask the Care Expert ... about safety training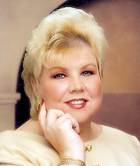 Sherrie Dornberger, RNC, CDONA, FACDONA, executive director, NADONA
We are looking to improve the safety of the residents at our facilities, with regard to falls and safety. Do you have a suggestion for any training material or programs?
I would take a look at AHRQ.gov and read about the STEPPS program.
As it says on its website: "The Department of Defense (DoD) and the Agency for Healthcare Research and Quality (AHRQ) developed TeamSTEPPS, a teamwork system that offers a powerful solution to improving collaboration and communication within health care facilities."
It goes on to note that teamwork has been found to be "one of the key initiatives within patient safety that can transform the culture within health care."
I agree with patient safety experts who hold unanimously that communication and other teamwork skills are essential for the provision of quality care, including the prevention and mitigation of medical errors and of patient injury and harm.
TeamSTEPPS was adapted to address issues specific to nursing homes. It is an evidence-based program aimed at optimizing performance among teams of healthcare professionals, helping them respond quickly and effectively to any number of situations that arise.
A panel of experts, using more than 25 years of scientific research conducted on teams and team performance, devised the curriculum.
There is also a 'CUSP program' (Comprehensive Unit-based Safety Program) for the role of the nurse manager. The CUSP Toolkit addresses the role of nursing leaders for your quality improvement initiative.
This may feed the need you have perfectly.