December 01, 2013
Ask the care expert ... about hospice rules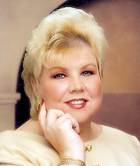 Sherrie Dornberger, RNC, CDONA, FACDONA, executive director, NADONA
I heard the rules recently changed related to hospice. Do you know what will be included?
CMS recently finalized regulations impacting the relationship between hospice and skilled nursing facilities, effective Aug. 26, 2013. These regulations were provided as a CMS release and addressed in the F-309 surveyor guidance update. They require long-term care facility leaders to develop written agreements with all hospice providers serving residents in the nursing facility.
The guidelines require written contracts, designed to explain the roles of the nursing facility and hospice in meeting the needs of residents to whom they will jointly provide care.
A separate contract for each resident receiving hospice care in the facility is NOT required.
The hospice patient residing in the LTC facility should not lack services or personal care because of his or her status as a hospice patient. The facility leadership is expected to ensure that the hospice services meet professional standards and are timely, based on a resident's needs.
A written agreement with the hospice must be signed by authorized representatives of the hospice and the LTC facility before any hospice care is furnished to the resident. The LTC facility is responsible for furnishing 24-hour room and board and for meeting the resident's personal and nursing care needs as coordinated.
Because the surveyor guidance is so specific, this one regulation might affect many other areas and processes of the facility. Some of these might include: physician supervision, medical direction, activities, self-determination and participation, notice of rights and services, free choice, rights regarding treatment, experimental research and advance directives.