November 01, 2014
Ask the care expert ... about documenting falls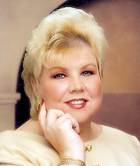 Sherrie Dornberger, RNC, CDONA, FACDONA, executive director, NADONA
If a nurse's aide is in a room when a resident begins to fall, and lowers her to the ground, we are NOT counting those on our count for falls. Are we correct?
No. You are NOT correct. Look at the Federal Regulation F323 Accidents and Supervision.
See the area for definitions, as they are provided to clarify terms related to supervision and other interventions to prevent accidents.
"Accident" refers to any unexpected or unintentional incident, which may result in injury or illness to a resident. This does not include adverse outcomes that are a direct consequence of treatment or care that is provided in accordance with current standards of practice (e.g., drug side effects or reaction).
"Fall" refers to unintentionally coming to rest on the ground, floor or other lower level, but not as a result of an overwhelming external force (e.g., resident pushes another resident). An episode in which a resident lost his or her balance and would have fallen, if not for staff intervention, is considered a fall. A fall without injury is still a fall. Unless there is evidence suggesting otherwise, when a resident is found on the floor, a fall is considered to have occurred. This is quoted directly from the regulation.
Since you have identified this incorrect reporting process, perhaps turn this into a plan for improvement, and involve your QAPI team. All staff should be trained on the correct language for falls, accidents and incidents. Involving the entire team is essential to your facility's success.
When doing the training, remember to not only train nursing but also all of the staff, from maintenance to administration, as well as family members, outside service providers and volunteers. Many facilities forget to include outside service contractors.