April 04, 2016
Ask the Care Expert about ... antibiotic stewardship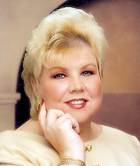 Sherrie Dornberger, RNC, CDONA, FACDONA, executive director, NADONA
As an assistant director of nursing in a skilled care facility, all I am hearing is antibiotic stewardship. I am lost. How do I begin, where do I start?
First of all, take a deep breath. Relax. Knowing that you are at a loss and have known enough to ask the question is a step in the right direction.
The CDC developed some core elements with some long-term care leaders. I would suggest you start by using these core elements. You can find them at www.cdc.gov/longtermcare/prevention/antibiotic-stewardship.html.
Use the checklist found there to help you find your way. I recommend you start small and grow over time.
The first area will ask you to develop policies to improve antibiotic prescribing. This checkout will then have you break this down into small tasks.
Do not attempt this alone! This will take all of the experts in your building, along with any consultants. Everyone is there for the highest quality of care for the residents, so the entire team should be expected to provide input.
A couple of other critical elements are to monitor one or more measures of antibiotic use, and monitor one or more outcomes of antibiotic use and rates of C. diff, antibiotic resistant organisms, and adverse drug reactions due to antibiotics.
Remember: Don't do all of this work for nothing — you can develop this into a QAPI plan, too. You might do all of this work for different projects but forget that the statistics and findings can be used for your QAPI goals as well. Get more bang for your buck.
Another tip is your lab and pharmacy can assist you with getting some of this information on the number of infections, antibiotics used, and results of lab tests. I repeat: Get everyone involved.