July 06, 2017
Ask The Care Expert about ... antibiograms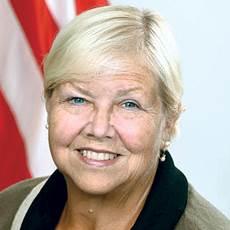 Sherrie Dornberger, RN, CDONA, FACDONA, Executive Director, NADONA
We're starting an antibiotic stewardship program at our facility and I was told that as the head nurse, I should be using our "antibiogram." I am not familiar with this — can you help?
The antibiogram is a periodic summary of antimicrobial susceptibilities of local bacterial isolates submitted to the clinical microbiology laboratory. The percentage of the most frequently isolated bacteria should be presented in the antibiogram, preferably in a tabular form.
You should be able to get your facility's antibiogram from your lab. The lab should be able to break it down by your facility, floor or wing, depending on the software the lab uses.
It gets the information from the lab results for any cultures and tests they do to isolate organisms. These colonies can be susceptible, resistant or intermediate in response to the antibiotics. Susceptible means they can't grow if the drug is present. This means the antibiotic is effective against the bacteria. Resistant means the bacteria can grow even if the drug is present.
Antibiograms are often used by clinicians to assess local susceptibility rates, as an aid in selecting empiric antibiotic therapy, and in monitoring resistance trends.
Your pharmacy also should be able to assist you with a list of all of the antibiotics used, the professional ordering and the length of time ordered.
Some of the interesting things you can do are see if antibiotics are being ordered before a culture and sensitivity is preformed, which professional is ordering the most antibiotics, if there is a particular antibiotic being ordered, and also if a certain nurse is calling the doctors to suggest the use of an antibiotic.
All of this information will assist you with an effective antibiotic stewardship program.