September 12, 2012
Analysis: Sequestration cut may mean loss of 766,000 healthcare jobs over 10 years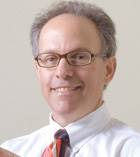 Alan Rosenbloom, president and CEO of The Alliance for Quality Nursing Home Care
A scheduled 2% sequestration cut in federal Medicare payments to providers could result in the loss of thousands of U.S. healthcare jobs, a new report warns.
The healthcare industry could lose up to 766,000 jobs by 2021 as a result of the Budget Control Act of 2011, according to an analysis conducted by the research firm Tripp Umbach. The firm's analysis assumed an across-the-board cut of 2% to all Medicare service types and Medicare Advantage, with the exception of Medicare subsidies paid to low-income beneficiaries for Part D prescription drug benefits.
Under the legislation, Congress is set to enact a $1 trillion across-the-board cut in federal spending if it is unable to reach a bipartisan deficit-reduction plan. Long-term care groups argue that this Medicare cut, in tandem with other cumulative Medicare and Medicaid funding reductions, could result in dire circumstances for skilled nursing and rehabilitation facilities.
"There has, and always will be, an immutable correlation between cumulative funding adequacy, workforce stability and nursing home care quality," said Alan G. Rosenbloom, president of the Alliance for Quality Nursing Home Care, in a statement.
The Alliance also noted the 12 states most impacted by this legislation are the same states where presidential campaign spending is the highest. Those states are: Florida, Ohio, Pennsylvania, Michigan, North Carolina, Virginia, Wisconsin, Colorado, Iowa, New Hampshire, Nevada and New Mexico. Click here to view the report.