August 01, 2013
AlixaRx continues to expand; parent gives capital infusion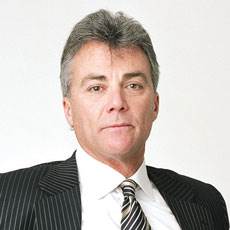 Fillmore President and CEO Ron Silva says the AlixaRx technology "levels the playing field."
A pharmacy company on track to serve more than 400 healthcare facilities has received a $100 million investment from Fillmore Capital Partners, which owns Golden Living.
AlixaRx will be spun off from Drumm Corp., the holding company for Fillmore.
AlixaRx, which uses automated, scaled dispensing, is currently in 100 Golden Living facilities. The demand is high, according to the CEO and president of Fillmore Capital Partners, Ron Silva, who is also Golden Living's board chairman.
The company's aspirations go far beyond the skilled care setting, he noted, with hopes to introduce a home machine and systems for independent and assisted living. Other target markets are veterinary clinics and eye clinics.
"You want to be broader than the long-term care industry. You want hospitals, and veterinary, you want home health and retail," Silva said. "If medicine is available at a pharmacy 24/7 it's a win-win for everyone."
The Centers for Medicare & Medicaid Services has zeroed in on the over-prescribing of antipsychotic medications for residents, and payors increasingly don't want to pay for wasted drugs, he noted.
"They don't want to pay for anything more than the consumption of the medication. The fact that our clinical pharmacists are there to optimize the formulary is the right approach for CMS," he said. ""[The industry] can do a much better job with pain medication, blood thinners and a much better job with antidepressant drugs and other types of medications altering mood."
Silva said he currently has his eye on California, where Fillmore is based. It's a difficult regulatory environment but one where a third-party company with 50 homes wants to add AlixaRx, he said. That's not to mention the 302 Golden Living facilities and around 100 third-party vendors expected all to come online in 2014.
"We've had a great deal of interest and acceptance to put this in," he said.