July 27, 2016
AHCA, pharmacy groups buck federal drug regulations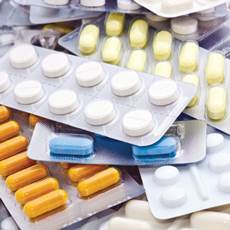 The drug repackaging guidelines could drive up costs and waste, Rosenbloom said
Drug repackaging guidelines proposed by the Food and Drug Administration could have detrimental effects on skilled nursing care costs and quality, healthcare groups recently told the agency.
The American Health Care Association, the Senior Care Pharmacy Coalition and the American Society of Consultant Pharmacists said in a mid-July letter to the FDA that the new guidelines may clash with existing regulations. First proposed last year, the guidelines would impose harsher regulations on drug repackaging, including repackaging timeframes and where the packaging can take place.
Long-term care pharmacies should be exempt from the new guidelines, the groups argue, since "there is no evidence that LTC pharmacy repackaging has ever created a health or safety issue for LTC residents."
The beefed-up regulations also would increase product waste, put residents at risk due to delays in emergency medications, and drive up costs by requiring long-term care pharmacies to outsource or limit their repackaging activities, said Alan Rosenbloom, president and CEO of SCPC.
"In sum, the FDA Guidance, if finalized as proposed regarding LTC pharmacy, would require all LTC pharmacies to either leave the LTC business or register as repackagers — something that the typical LTC pharmacy consisting of a single facility with under $5 million in revenue can ill afford to do," the groups said.
The associations' letter also addresses the FDA's concerns about packaged emergency kits, which require management from long-term care pharmacies since most facilities do not employ an on-site pharmacist.
The letter served as a follow-up to a June 6 FDA listening session, during which Rosenbloom argued that the guidelines could place "literally every LTC facility and associated pharmacy in America" at risk.