May 01, 2013
AGS reverses aspirin vote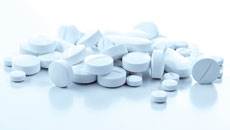 AGS reverses aspirin vote
Elderly people with type 2 diabetes should not take aspirin to prevent cardiovascular disease, according to draft guidelines from the American Geriatrics Society. This reverses its previous recommendation.
Two large studies found that taking aspirin did not improve cardiovascular health outcomes for geriatric diabetics. Therefore, considering it can cause bleeding, aspirin should not be used for primary prevention of CVD among this group, the guideline states.
Aspirin may be an effective prevention measure for elderly diabetics who have already had a stroke or heart attack, the guidelines point out.