October 01, 2013
Admin earn $95K, while DONs top $82K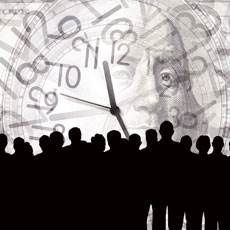 The increase in salary for administrators was a modest 0.43%.
The state of the U.S. economy is tough to interpret. Typical of this year, national economists can't decide whether growth rates are signs of a revving economy or reminders of how much ground there is to make up from recession levels.
Luckily for long-term care providers, the lack of consensus hasn't affected industry wage increases, according to the 36th annual "2013-2014 Nursing Home Salary & Benefits Report."
All salaried and hourly positions received at least a minimal wage increase, the report showed. Last year's growth has continued.
The report, endorsed by LeadingAge and published by Hospital & Healthcare Compensation Services, included responses from more than 2,000 nursing home providers. The majority of respondents came from the Midwest and East Coast.
Good year for management
Nursing home administrators received the highest percentage wage increase this year among salaried positions. Among the same participating facilities as last year's survey, the increase, of slightly more than 3%, brings administrators' national average salary up to $96,625, as compared to last year's $93,419.
The increase signifies that nursing homes are budgeting additional money for administrators, believes Paul Gavejian, managing director of Total Compensation Solutions in Armonk, NY. These top managers are saving money within the facility, which is ultimately coming back to them in salary form, he says.
"[The increase] is important for retention purposes and an important factor for economic purposes," Gavejian says. "The company behind the administrators, the board of directors or whoever is controlling the specific facility, is doing a great job of cost control and felt they can loosen up the purse strings a little bit and give them an added salary."
On the other hand, Anthony Perry, president of Executive Search Solutions, attributes administrators' wage increases not to cost savings but rather to the reorganization of major companies. During these changes, regional overhead is decreased, causing a regional director to be made a nursing home administrator. When this happens, he says, the regional director is allowed to keep the same salary, and this could be the driving reason for administrators' salary increases.
Directors of nursing saw their salaries increase significantly, as well. Their 2.6% increase, among same participating facilities, brings their average salary close to $83,000. In 2012, they received only a 1% increase. Once again, Gavejian attributes their moderate raise to effective cost saving measures.
These salary boosts demonstrate a desire for top talent. Big, urban companies are more willing to pay top dollar for it, Perry says.
Assistant directors of nursing and assistant administrators had moderate increases of 1.5% and 1.4% respectively, up to $67, 994 and $75, 542 (also among the same participating facilities).
Increase trends
The even better news for administrators is that planned percent increases as well as the actual percent increases went up this year. Last year, management increases were quoted at 2.39%. In reality, management received 2.47% increases throughout the year, according to HCS.
If the trend of granting higher increases than anticipated continues, nursing home management can expect to receive more than a 2.45% increase this year. Companies tend to create their budgets toward the end of the year, Gavejian says, so it isn't all that surprising they are able to give a higher increase once looking at concrete numbers.
An intriguing find from HCS is that the types of raises facilities use depend on their region. For example, operators on the coasts and in parts of the South tend to grant merit-based increases more than others. The Midwest and segments of the South, on the other hand, disproportionately prefer cost of living adjustment-based (COLA) increases.
The merit increases are based on demonstrated work and serve as a reward. COLA looks at the cost of living in a particular area year-to-year and increases are based on that inflation amount.
In the Midwest, where the cost of living is generally less expensive than the coasts, these COLA increases allow companies to tell employees they're helping them stay on track with the current economy, Gavejian says.
Perry adds that most organizations he works with use COLA, which they say is easier and helps avoid the awkward conversation when someone doesn't perform as well as hoped for.
Unwarranted worries
Turnover rates suggest workers aren't in as much of a hurry to leave their current facility as some fear, according to HCS. There is wide variation from position to position, however. Department heads, for instance, have an annual turnover rate of a little more than 17%, and registered nurses' turnover rate is about 32%.
Unsurprisingly, certified nursing assistants have the highest turnover rate — 35% — which is still substantially lower than last year's 43%.
"People are becoming more appreciative of what they have," Perry says. "The idea that grass is greener on the other side, and life will be easier, isn't necessarily true anymore."
Perry sees even unhappy employees sticking at jobs, because of fear of not finding another opportunity. He calls it the "hunkering down phase."
Gavejian agrees, saying once a worker has started in one facility, it's easiest to remain there.
"You're better off staying put because you know what your management wants and expects from you," he says. "And if you go to a new place, it can be a roll of the dice what the new management expects of you. This can also impact your merit raises."
The economy's uncertain future has lowered the turnover rate by 7 percentage points, dropping it to 25.2% for all positions in the HCS report.
"When turnover is down like this, it has a very positive effect on the individual facility," Gavejian says. "But it also reflects that the economy is forcing people to stay with their respective facilities."
He notes, however, that staff members probably feel a sense of camaraderie with their colleagues. And with effective teamwork comes better care, he says.
Vacancy rates were also lower than last year's. CNA vacancies dropped to 12.7% from more than 19% last year. Department heads were the only positions that remained at a consistent 10% both in 2012 and 2013.
This could be because more potential workers are training for healthcare positions. Plus, popular media have painted healthcare as a booming industry, Gavejian says, which might encourage people to look into the field. Perry thinks the prevalence of positions available to non-college graduates makes the sector more appealing than food preparation and retail.
"I would probably gravitate toward healthcare because you're earning the same amount of money, but it's way more rewarding," Perry says. "It's a blessing to the people you're treating."
Hiring takes longer
As fewer workers leave their jobs, the number of days it takes to fill most positions grew, albeit somewhat marginally.
For example, RN positions now take about 30 days to fill, compared to last year's 28 days. Similar numbers can be seen for nurse aides and CNAs.
Therapy positions take the longest to fill, averaging 40 days per position. This is an improvement from last year's 53 days.
An uncertain future
Just as economists can't agree on the economy's current state, they can't definitively predict its future. For Gavejian, these economic reports are inconclusive.
"Some economists say the economy is going to expand, expand, expand," he says. "Others say exactly the opposite. We want to wait and see what's going to happen with this economy right now."
Both he and Perry take these wage increases and low turnover rates as positive signs. But they remain cautious about pronouncing an economic recovery, especially given the continuing uncertainty around many important aspects of the Affordable Care Act.