January 05, 2017
ACA repeal may not harm providers but replacement could, leader says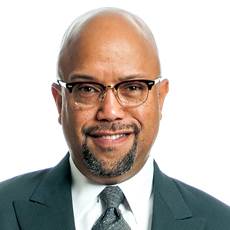 The proposals that may replace an ACA repeal would cut Medicaid spending "dramatically," Porter said
Nursing home providers are unlikely to see any earth-shattering changes should the Affordable Care Act be repealed, as promised by President-elect Donald Trump. But some of the options being floated as replacements could lead to trouble, one long-term care leader said this week.
Overall, the American Health Care Association isn't too troubled by a potential ACA repeal, said Clifton J. Porter II, AHCA's senior vice president for government affairs, in a 2017 legislative preview published by Bloomberg BNA on Wednesday.
But possible substitutions, such as House Speaker Paul Ryan's (R-WI) healthcare plan that includes block grants, would hinder providers' efforts to deliver quality care, Porter said. Another possible replacement, Sen. Bill Cassidy's (R-LA) bill proposing Medicaid reforms and per-capita spending grants for beneficiaries, is also worrisome.
"At the end of the day, these proposals would reduce Medicaid spending rather dramatically," Porter said.
He added that AHCA's fight over the government's ban on pre-dispute arbitration agreements may fare well under the incoming administration.
"There have been some positive signs from Trump that his administration is inclined to reduce regulatory burdens," Porter said. "We feel very optimistic about our opportunity to get some measurable regulatory relief."
AHCA was successful in requesting an injunction on the arbitration ban, which a federal court granted in November. Last month, the Centers for Medicare & Medicaid Services confirmed in a memo to surveyors that the ban won't be enforced until the injunction in lifted.