March 01, 2011
60 Seconds with... Mark Parkinson, President, CEO, AHCA/NCAL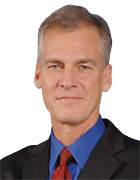 Mark Parkinson, President, CEO of American Health Care Association

Q: President Obama recently unveiled a $3.7 trillion budget for the coming fiscal year. Why does the AHCA oppose a Medicaid provision to reduce provider taxes?

A: Cutting Medicaid provider assessments is the wrong move. As states across the country face unprecedented fiscal crises, we struggle with the recommended loss of $18.4 billion in critical Medicaid funding over the next decade. Provider [taxes] are vital tools that allow states to voluntarily leverage funding to care for the economically disadvantaged and medically frail.

Q: How do nursing facilities fit into the budget picture, other than as a sector that needs more funding?

A: Skilled nursing facilities are uniquely situated to provide high quality care in an extremely cost-efficient setting. Therefore, we acknowledge the administration's recognition of the need for sustained and sufficient Medicare funding.

Q: AHCA recently released a study that shows long-term care is a huge economic force. How so?

A: Long-term care is the nation's 10th-largest employer and a stable force in an unstable economy. Facilities generated $529 billion while supporting and creating over 5.4 million jobs, and returning over $60 billion in taxes annually back to federal and state coffers.