October 01, 2014
60 seconds with ... Linda Hermer, Ph.D.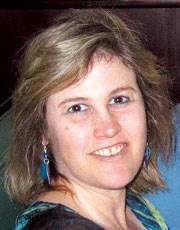 Linda Hermer, Ph.D., Senior Research Associate
Q: What will you focus on now that you've joined the LeadingAge Center for Applied Research?
A: Much of my work centers on reducing health disparities among older Americans. I'm passionate about evidence-based, non-pharmacological, psychosocial interventions. I'll be helping LeadingAge survey members to better understand them and their needs, identify operational challenges, and research and implement solutions.
Q: Is more provider participation in research needed?
A: Many organizations have served as living laboratories. We have developed a trusted relationship with many members and non-member organizations, which has increased their interest in participating in studies. Of course, the more providers participate, the more opportunities there are to develop the evidence base and get these programs implemented successfully. I'm open to a variety of collaborations. Readers can contact me at lhermer@leadingage.org.
Q: What benefits do providers get by participating?
A: Instituting and assessing the results of interventions helps organizations determine what is or isn't working as they face daunting circumstances. Organizations that participate in disseminated research gain a reputation for their strengths and transparency.