May 08, 2015
60 Seconds With .. Beth Burnham Mace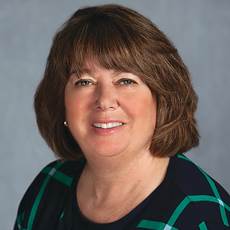 Beth Burnham Mace
Q: Do rising prices for properties in this field reflect an improving economy, or is something else going on?
A: An improving economy has certainly helped. In addition, seniors housing is coming into its own as an investment class. Pension funds are investing in the sector, as well as three of the largest real estate investment trusts.
Q: This is a unique time for seniors housing and care. How do things look from where you are sitting?
A: I'm cautiously optimistic. At this point, all the indicators are moving in the right direction.
Q: Do you believe seniors housing and care is in a seller's market?
A: I would say so. Any operator with a product to put in the market would probably be pleasantly surprised by the number of bids received and the pricing of those bids.
Q: Household net worth is usually seen as a good indicator of a person's ability to move into seniors housing. How does that stack up right now?
A: There's no doubt that this affects decisions about whether to move into seniors housing. Household net worth is a function of net assets like home values, stock prices and income. It's actually at an all-time high.