June 19, 2017
The malnutrition dilemma: Follow the email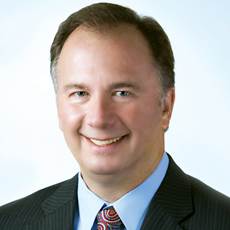 Alan Gessel, CEO of Thrive Frozen Nutrition
A colleague recently forwarded an email she'd received from a woman whose mother was in memory care. You need to read this, she wrote.
Customer feedback is invaluable, but in the senior living industry, it can sometimes be hard to take. The opening of this particular email caused me to stiffen a little.
"My 97-year-old mother has spent nearly a decade in memory care. Over the last several years, she's become increasingly non-verbal and no longer recognizes me. A month ago, I received a call from my mother's caregivers. She wasn't eating. They suggested we move her to hospice care."
It was easy to visualize this situation. As senior living residents age, getting them to eat becomes a challenge. There are a multitude of reasons for this. Individuals with Alzheimer's and other memory diseases can forget to eat or forget how to use utensils. Their senses of taste, smell and vision are diminished, decreasing the sensory experience of eating. Medications can suppress appetite. Eating may be painful due to ill-fitting dentures or loss of teeth.
Regardless of the reason, not eating leads to malnutrition. The email continued.
"Malnutrition is an ugly thing. Mom is so tiny. I was afraid we were going to lose her from lack of nutrition."
Malnutrition is ugly. Unintentional weight loss comes with serious consequences. Those suffering from malnutrition have a greater risk of complications.Mortality rates are also higher, and the cost of their care is higher. According to research published in the Journal of Parenteral and Enteral Nutrition, individuals with COPD, depression and dementia experience the highest rates of malnutrition at 11%, 10.4% and 7.9% respectively.
I know first hand that caregivers do everything they can to get people to eat: offering pureed foods, hand feeding and supplementing diets with liquid nutrition products. I once met a dietitian who said she put ketchup on everything to encourage people to eat. Despite the best intentions and efforts, individuals still don't eat.
Situations such as these leave caregivers grasping at straws. In the case of the woman in the email, her mother's nurse offered a final "Hail Mary" to get the elderly woman to eat. She suggested a nutritional ice cream product called Thrive.
I'm the CEO of the company that makes Thrive Ice Cream, which was developed specifically for senior living and healthcare facilities as a meal replacement, supplement or nutritious dessert. I could launch into all of its benefits, but I'll stick to the story.
With her mother in hospice and losing more weight with each passing day, the daughter agreed to the new approach, which included adding three six-ounce cups of Thrive Ice Cream a day to her mother's meal plan. Each serving of the certified REAL® Dairy ice cream provided nine grams of protein, 24 vitamins and minerals, four active probiotics, natural inulin fiber and 270 calories.
"I wasn't sure what to expect, but she ate every bite of the ice cream – that after refusing every thing else!"
This part of her email made me smile. I don't care who you are, ice cream is seen as a treat and people will naturally try it. For products like this to work in a senior living or healthcare environment; however, they also must have the same texture and flavor of real ice cream for people to keep eating it. It's the total experience and memories associated with ice cream that make it enjoyable for people.
Apparently, this is exactly what happened to my email writer's mother: she kept eating the Thrive. After two weeks, something remarkable happened. After being nonverbal for months, the elderly woman began interacting with her family and caregivers, speaking short phrases and even laughing. She gained weight and strength. After three weeks, she was transferred out of hospice and back to memory care.
I was stunned. I had expected a sad story and got this. Here's the kicker. The email writer had been planning her mother's funeral. Now she was planning her 98th birthday party.
It's one thing to develop a product you know can help people because of food science and research, which was our goal when we created Thrive Ice Cream. But it's overwhelming when you hear from someone who has had a life-changing experience with your product such as this one.
Malnutrition and unintentional weight loss are a huge financial burden to America's senior living and healthcare organizations and can be extremely frustrating for caregivers. That's why it's important to look beyond the status quo. Look at new and alternative products. Look past the case price and read the labels. See how patients respond; do they eat and enjoy it? After all, it's not nutrition unless it's consumed.
Alan Gessel is the CEO of Thrive Frozen Nutrition, maker of Thrive Ice Cream.