November 02, 2016
The changing environment for post-acute providers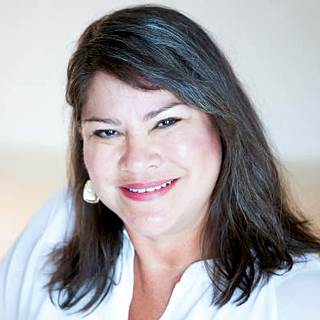 Denise Helms
With all of the changes in our health system, I often ask myself how our post-acute providers are going to address the challenges of transitioning from fee-for-service to value-based purchasing and bundled payments. The CMS final rule and compliance measures further change how PAC providers need to do business. The impact is not inconsequential.
The rule requires an understanding of which PAC providers are best suited to perform various services as a way to reduce unnecessary hospital readmissions and improve care quality. That means understanding the acute care capabilities of PAC facilities, as well as the kinds and levels of staffing available, which in turn requires some technological means of tracking that information. And this isn't some off-in-the-distance speculation; these changes are here. Now.
I saw a recent survey of hospital leaders that found that hospital executives are taking an increased interest in post-acute providers because of their growing importance. The "key area of focus" over the next three years is in expanding and integrating high-value post-acute care networks to support the population health transition. Integrating and identifying quality post-acute partners will continue to have a significant impact on the success of both the hospitals and the post-acute providers.
The challenges are numerous for health communities as these partnerships start to align and work together. On average, hospitals work with 60 different PAC facilities each year, yet have limited knowledge about the organizations' capabilities or strategic goals. The utilization of each post-acute service is often poorly understood, and the outcome performance measures used to rank post-acute providers are often unclear and inconsistent. Additionally, the diverse array of settings or support services used to address similar medical needs ranging from ongoing medical management, therapeutic, rehabilitative services, or skilled nursing care varies not only across post-acute provider types (LTACH, IRF, SNF, HH) but also within the same type of PAC provider. Typically, a hospital system has to determine its relationship or partnership based on outcome data that is often outdated and misaligned.
As a post-acute provider, there are several key factors that should be considered when having dialog with a hospital community or acute care setting.
Know your outcomes – As a PAC provider, being able to discuss and articulate the rationale behind your specific outcome measure, as well as the time frame in which it was measured, will help you in starting open dialog about what data is important to both you and the acute provider. Setting and meeting goals is imperative to continue to show that you are a substantial, quality organization focused on being value-driven for both you and your acute provider, as well as all involved in the partnership.

Know your own capability Gaps- As a PAC provider, it would be nice to be able to meet all needs for all patients, but that is not typically the reality. A PAC provider's ability to care for varying acuity and disease states can vary widely between the same type of PAC provider. For example, some SNFs specialize in delivering advanced wound care and others specialize in respiratory conditions, and still others specialize in orthopedic conditions, yet they all are licensed as a SNF. A streamlined capabilities assessment should identify strengths and weaknesses in your entity to better present yourself to the acute provider and discuss how you can become a part of the integrated post-acute team.

Understand your agencies/facilities "Cost per Patient Day" and "Cost per Diagnosis"- If you are submitting post-acute care provider bids to a MCO, ACO or bundled payment project and do not know your costs, you could come out of negotiations as a loser.
As CMS is pushing hospitals toward alternative payment models such as bundled payment programs and accountable care organizations, maintaining cost control impacts all involved in caring for a particular patient. These patients may touch several PAC providers in their recovery, and knowledge of cost is essential as each provider determines their ability to care for the patient and what the barriers might be.
A more sophisticated approach to evaluating your capabilities, outcomes and competencies are key in successfully developing your long-term strategies and competing in this changing and challenging healthcare environment.
Denise Helms, RN, has more than twenty-five years' experience in clinical operations in the post-acute care arena. She serves as Chief of Clinical Operations for Acute2020, Inc, a healthcare solutions company.