September 19, 2014
Preventing burns in seniors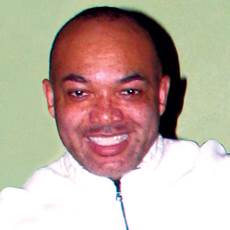 Larry Holmes
When I think about the dangers of hot water burns, I reflect upon an incident that happened to my great-aunt. She lived in a small utility controlled apartment. Growing up, my great-aunt had skin as soft as butter and, as a youth, I had noticed that her right hand was scalded. I never thought to ask what happened.
But one day she told me of a time when not taking her medication had caused side effects. She had woke up during the night and, feeling confused, she went to the bathroom to splash water on her face with hopes of regaining her composure. While resting her hands in the sink she accidentally turned on the hot water instead of the cold, burning it severely with almost second degree burns.
Thankfully, her neighbor was home to take her to the emergency room for care. My great-aunt is one of the inspirations behind creating the Faucet Handle Safety Restraint.
Hot-water scalding comes when a person accidentally turns on the hot water and the pre-set temperature for the water heater is too high. I played with many ideas for how I could develop an item to prevent hot water burns. I mocked up various concepts by using tube socks which wrapped around the faucet handles to using bungee cords. As abstract and crazy as these concept ideas sound, in a different way each gave me a broader view on how the design could eventually work.
As an administrator or caregiver at an assisted living facility, you may have seen first-hand what can happen if a senior accidentally turns on water that is too hot. Reducing injury can save both pain and suffering of residents and help facilities avoid potential litigation. As a caregiver, I have seen what can happen. While most people think it could never happen to their family, 80% of scald-related burns happen at home. According to The Burn Foundation, scalding injuries are common in the United States. More than 112,000 people each year are admitted at emergency rooms for treatment.
Scalds are "burns attributed to hot liquids or steam, account for 33% to 58% of all patients hospitalized for burns in the United States." Adults over age 65 have a worse prognosis, according to the Centers for Disease Control and Prevention. Senior citizens are at particularly high risk of scalds burn injury because their skin is thinner. Additionally, as seniors vision changes, along with their comprehension or mobility, their risk increase.
While seniors want independence, they also need to be kept safe. Thus, this presents a unique challenge for us as to how to administrator proper protection for an aging loved one who has a personal caregiver.
The solution lies with the Faucet Handle Safety Restraint, which attaches to most sink faucets and some tubs (depending on the faucet style). When used properly it prevents scalds and drowning. The innovative design attaches to a standard faucet handles in less than a minute, and is easy for adults to use but hard to use for the elderly.
As a result from my and my wife's personal experiences as caregivers, we are dedicated to education around preventing burns and hope to bring our product to market. SafeHolmes has engaged in a $50,000 crowd funding campaign with Indiegogo. We look forward to helping more communities and home caregivers help prevent burns and scalding in seniors.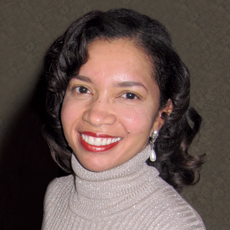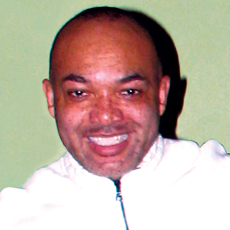 Larry Holmes is Chief Innovation Officer / Industrial Designer at SafeHolmes Design, LLC. ReneeHolmes is the co-founder of SafeHolmes. The company, located in Fort Collins, CO., is a product design firm whose future mission is to create and develop innovative and practical items for home use.