December 31, 2015
Keeping landscapes safe through winter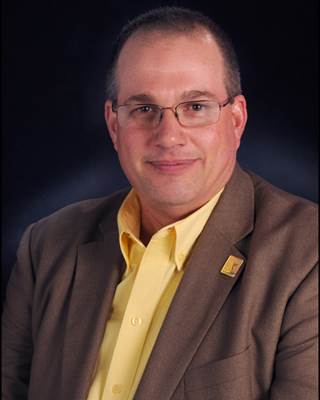 Mike Fitzpatrick
One of the biggest challenges long-term care facilities face each winter is keeping their properties safe and aesthetically pleasing during the colder months. According to a Center for Health Systems & Design study at Texas A&M University, there is a strong correlation between the influence of landscape design and the health of the residents. Rehabilitation centers, nursing homes, and assisted living facilities must maintain an environment that promotes health, wellness and joy for its residents.
By following best practices and preparing for the colder weather, facility owners and managers can ensure their facilities foster a warm atmosphere, while also keeping their residents/visitors safe, all winter long.
Snow and ice management plan

Because the elderly are more prone to falling than others, long-term care facilities must be aggressive with their snow and ice management initiatives. Unlike retail centers, or business parks, where there are certain hours of operation, long-term care communities are active 24-hours a day, as the medical professionals and ambulances must always be able to access the property. This means that these types of properties need to be maintained at all times.
However, there are many components that make up a successful snow and ice management plan which include: the type of pre-treatments used, the threshold in which to start plowing, and how often crews need to be shoveling.
When choosing pre-treatments (salt/other deicing agents), it's important for facility owners/managers to keep in mind balancing toxicity and effectiveness. Even though eco-friendly products are a popular choice today, they often work slower, and are less effective than using higher toxicity melting agents like rock salt. Eliminating snow and ice buildup quickly is necessary, so for long-term care facilities, the harsher products are a more viable option. All melting agents have a minimal temperature and duration of time in which they're effective, so facility managers need to be aware of their location's climate to establish which product is right for their property.
In terms of plowing roads and sidewalks, there's a zero tolerance rule for when crews should start servicing the property. In order to keep residents, visitors, and employees safe, crews should apply deicing agents before the inclement weather starts, and they should start plowing as soon as it starts to snow to prevent hazardous situations. From a safety perspective, facility owners/managers should hire a contractor to perform the heavy plowing (i.e. parking lots, sidewalks, entryways), as they're equipped to get the job done quickly. They should also have their in-house staff ready to carry out the routine snow and ice maintenance on the property. An important thing to consider is that it can be expensive if your contractor has to come back more than once a day to plow, so this strategy will help reduce overall costs while also taking care of your facility.
Regardless of whom you work with (an in-house crew, landscaping contractor, or a combination of both), in order to mitigate any potential accidents during the winter season, facility owners/managers must be able to rely on their personnel to carry out routine property checks and be properly equipped once severe weather is predicted.
Fostering a positive environment
For long-term care communities in particular, keeping residents' spirits positive can play an instrumental role in their overall health and wellness. It's also critical to promote a confident atmosphere for friends and family of residents. Regardless of the facility's geographic location, creating an inviting, safe, and cheery environment during the holiday season can help relax some of the emotional distress that families can experience while living in or visiting the community. Since the exterior is the first impression a guest will have of the facility, facility managers should make sure their exterior is properly decorated. By incorporating the following elements, you can ensure your facility's curb appeal will uphold a positive atmosphere.

Durable vegetation
Winter can be dark, gloomy, and cold, making it a challenge to lift the residents' spirits. But it's not impossible. Planting colorful plants and trees is an effective way to infuse both color and natural décor into the landscape. Planting trees like evergreens, lacebark, elms, snowdrift crabapple, winterberry holly, and redosier dogwood, are all attractive and festive options that can withstand harsh winter temperatures. For those located in non-seasonal markets where it may not always feel like the holidays (i.e. Florida, Texas, etc.), planting colorful red and white flowers is great opportunity to add an extra boost of holiday cheer to your landscape.
Lighting

Hanging up lights and garland is an immediate way to brighten up the property in the winter - some facilities may want to keep decorative white lights up even once the holiday season is over to brighten the area. However, facility owners/managers need to designate someone on-site to walk around the property throughout the day to check for lighting/garland that may have fallen to mitigate any potential accidents.
Accessorizing property
To increase the property's atmosphere even more, facility owners/managers can use ornamental accessories such as garland, wreaths, flags and banners to decorate their facility's exterior. Specifically, you can wrap garland around parking lot polls, around trees near the entrances, or above the entryways to give the exterior an extra boost of color.
While accessorizing your property can help foster a cheerful spirit, in long-term care/assisted living facilities, it can also work against you. Decorations can cause tripping hazards, fire hazards, or create hiding places for residents. These buildings were designed to eliminate such hazards and facility owners/managers need to be vigilant about the effects of what they're putting up, and how to maintain the safety of their residents.
Mike Fitzpatrick is the vice president at U.S. Lawns, and oversees the team of Regional Franchise Advisors (RFA).