August 04, 2014
How to embrace national partnerships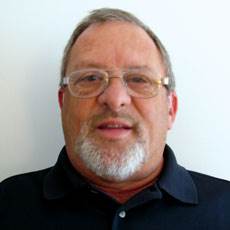 Steven Wolley
As national director of property management for Emeritus Senior Living, I am responsible for overseeing more than 505 locations throughout the U.S. While it is a daunting task, I have found ways to streamline some of the activities that are common to all locations that make it easier to support our business.
One strategy I've found to be particularly valuable in helping me streamline and better organize our national efforts is partnering with Corporate Purchasing for the outsourcing services such as alarm testing and cleaning chemical supplies. Some of the many benefits of working with national accounts include getting better pricing, receiving more consistent service, and being able to set up a regular schedule of service that also helps us budget more effectively each year. These relationships are also helpful as national partners become sort of "one-stop shops" and provide the ease of one invoice as well as the convenience of one point of contact rather than a complex network of different service providers and relationships.
Ideally, you want to launch national partnerships that will last for several years, so it's imperative to evaluate and analyze every aspect of a partnership. This helps ensure that the service you receive and the results and benefits of the partnership will align with your business model and end goals.
One significant piece we look for when launching a national account partnership for our assisted living facilities is the element of safety for our residents. As a business that serves senior citizens, safety is our No. 1 priority. It always takes precedence over other factors including low cost and convenience. To confirm that our facilities are the picture of health and cleanliness, the health department visits every three months to check conditions and gives us 36 to 48 hours to fix any issues that surface.
This leads me to discuss why we have aligned ourselves with Chem-Dry, which provides carpet and upholstery cleaning service, on a national scale, for nearly 10 years. In addition to providing all of the national partnership benefits previously mentioned, Chem-Dry uses an exclusive process called Hot Carbonating Extraction, which features a carbonating solution that is green-certified and non-toxic and delivers a deep cleaning. Chem-Dry's process also uses 80% less water than traditional steam cleaning, so our carpets typically dry within two hours rather than the standard couple of days needed to dry following a steam cleaning. This leaves our facility environments a lot healthier for residents, employees and guests since heavy water volumes can lead to mold and mildew. Plus, the faster dry time is crucial because wet surfaces can be very dangerous for shuffling feet and walkers.
Another major benefit we've seen from using Chem-Dry is an extended life of our carpets compared to facilities using other services. Because Chem-Dry's process provides a deep clean and yet is not harsh or abrasive, our carpets have stayed in good condition and lasted nearly twice as long as those of other facilities, which translates into significant savings.
Partnering with Chem-Dry has been very valuable on the business end as well since we're able to leverage their vast national network of over 2,000 locations for any local matters or questions that come up. After close to a decade of working with Chem-Dry, we've experienced firsthand their 98% satisfaction rating and superior customer service, including their guarantee that they'll come back within one week of a cleaning if any issues arise.
All of these benefits have contributed to our longstanding relationship that has served as a precedent for other national partnerships we have established and continue to grow. Although it can take some time to find the right national partners, we've found that the time and energy invested is worth it when, at the end of the day, you know that your business, employees, residents and guests are being well taken care of in the areas that matter most.
Steven Wolley is the national director of property management for Emeritus Senior Living.