November 02, 2015
How EHRs can help providers better care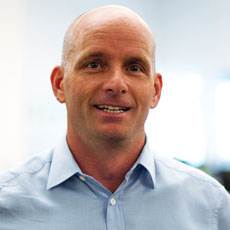 Dave Wessinger
Seniors in their 80s are the fastest-growing patient demographic. Patients and their families are enjoying longer, richer and healthier lives. Yet, for long-term care and skilled nursing facilities mired in paper records workflows, this documentation strain can be overwhelming.
By necessity, there is more data created and bandwidth usage because of this population shift: Accompanying longevity comes a rise in chronic health conditions, more trips to the doctor and more patient transfers between senior care and acute-care providers.
Senior patients – and their insurers – will demand better, smoother transitions of care. Yet the senior care market lags in health IT implementations despite the general uptick in technology adoption by the healthcare industry. Fortunately, we are seeing some organizations turning the corner to improve outcomes, and enhance financial performance and staff optimization.
Senior care providers must expand their data systems and IT infrastructure in an effort to handle this coming wave of data-enhanced senior care that has already started.
Market forces leave senior care facilities behind
Historically, seniors have been underserved in the healthcare information technology revolution, something that has taken place since the federal passage of meaningful use electronic health record incentives in 2010. Most of the larger, national senior care organizations by now have implemented EHRs. But few smaller, independent providers have followed suit.
Why is it important that senior care plugs in? Take the example of an 86-year-old man suffering from both high blood pressure and diabetes. His senior living assistant suggests he visit his primary care physician out of concern for foot pain and numbness. The PCP then refers him to a pulmonologist for further testing. By the time that patient finally sees the appropriate provider for just one of his two conditions, he has already obtained clinical data from three separate healthcare providers.
Stitching together that composite picture of disparate healthcare providers becomes essential to making clinically relevant decisions. Despite the need for sophisticated health IT software to handle patient data generated by senior patients, why is the senior care industry slower to adopt these new capabilities? We can trace this to misconceptions about many things, most commonly concerns around cost and the belief that implementing an EHR will be disruptive to business.
Cloud EHRs, mobile devices simplifying implementations
While many healthcare providers believe EHR platforms are expensive and overly complex, the reality is that without enabling technology, critical functions of care delivery documentation and medical data collection will continue to be impeded by inefficient, time-consuming, error-prone paper workflows. In other words, not using the technology will prove to be more expensive in terms of efficiency and outcomes.
Moreover, healthcare providers can be skeptical of new technologies. To convince them of the value of EHRs, it's important they have access to the right tools and adequate training to make HIT implementations successful. It is imperative that they know how the new solution will help them do their jobs better, improve outcomes and keep their organizations healthy in the long run.
Cloud-based EHRs are scalable, cost-effective and interoperable. They are built on flexible technology that can guide senior care providers still stuck in paper workflows – or whose on-site EHR implementation has become too cumbersome to support – into the next evolution of digital health records. Cloud systems allow for central data collection and documentation of care delivery and medication management. They also make forms and documentation adaptable for the different team members responsible for resident care or business administration. This flexibility will help providers adopt tools to better manage rising acuity levels as well as increasing patient loads.
This technology enables communication between desktop computers and mobile devices, improving patient care and communications among clinicians. Secure, HIPAA-compliant texting also allows physicians and clinical staff to correspond and collaborate on patient care regardless of location, further streamlining and enhancing the quality of patient care delivery while protecting patient privacy.
For example, wellness coordinators can use iPads or smartphones to provide updates on changes in a resident's condition and acuity. That data is recorded directly at the point of care, securely stored with HIPAA-grade encryption. When the right people have access to the right information at the right time – and can act on it without delay – they can make better care decisions and promise safer transitions of care.
Incoming CMS changes require EHRs across senior care
The federal meaningful use EHR incentive program also plays a role in HIT adoption, even though long-term care and skilled nursing organizations aren't yet eligible for incentive funds. Implementing an EHR platform helps a senior care provider support the meaningful use goals of the hospitals and physicians they work with, so it becomes an investment in more productive relationships with key care partners.
Incentives or not, the Centers for Medicare & Medicaid Services recently announced that by 2018 it will implement value-based payment programs for senior care facilities that is the current standard for other providers who have EHRs. The data-intensive documentation need to receive reimbursements will require senior care to implement EHRs.
As we begin to manage the demographic shift in the senior population, we know technology is a necessity in promoting the efficiency that this coming expansion of the aging baby-boomer generation will require. Technology supports us; it sustains quality and operational objectives. Technology helps elevate the ability of the senior living industry to streamline workflows, lower the cost of care delivery, and improve care coordination and outcomes.
Dave Wessinger is the chief technology officer at PointClickCare.