October 15, 2015
Hospital readmissions: A revolving door to close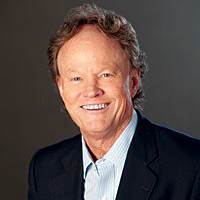 Hospital readmissions: A revolving door to close
Patients returning to the hospital from post-acute care facilities — including skilled nursing facilities, long-term care, nursing homes and rehabilitation facilities — is a long-standing issue in need of a solution. About one-quarter of patients discharged from the hospital to a PAC facility are readmitted to the hospital within 30 days, making it a leading source of readmissions and cost to Medicare. It is also a major source of pain and suffering for both patients and their families.
Because of the lack of attention to the post-acute segment of the healthcare delivery system, there is a wide variation in the quality and efficiency of the care provided by institutions and physicians. Because most facilities do not have an on-site provider to see patients when it's medically necessary, sending them back to the emergency department is often the first response. All too often, this leads to readmission to the hospital.
Is it possible to stop this avoidable readmissions revolving door? Can the lack of standardization that often leads to poor care and readmission be fixed? The answer is: Yes. One very effective approach is for post-acute care facilities to utilize post-acute hospitalists, providers who specialize and focus on the care of patients in these settings and take pride in providing a higher level of care and attention to this long neglected group of patients. The medical expertise of the post-acute hospitalist can bring needed relief to our resource strapped healthcare system while at the same time bringing better care to patients. In turn this improved care leads to better financial performance for hospitals and post-acute institutions alike.
Communication is critical
One driver of unnecessary hospital readmissions is poor communication at discharge and inadequate follow-up care from post-acute and long-term care providers.*
Provider organizations that couple acute and post-acute hospitalists into a single integrated network are better able to optimize handoffs and other communications from one setting to the next. This is the case whether it is an integrated healthcare system or a multi-site physician group. These more coordinated entities create processes and systems that enable their acute providers to transfer patients to their post-acute colleagues, ensuring seamless patient care and helping to eliminate the miscommunications that can lead to readmissions.
Our organization, which is a national physician practice that provides care in acute and post-acute settings, has a eb-based "virtual office" that connects both acute and post-acute providers. The system allows better communication, handoffs, transitions and care coordination of patients leading to improved continuity and quality of care and lowering the chance of readmission.
Driving better care by creating better incentives
The cost of care for Medicare patients in the post-acute environment has long been recognized as notoriously poorly managed. Until recently federal policy has done little to rein in the waste driven by the misaligned incentives created by existing fee-for-service payment methodologies coupled with the lack of quality measurement. In recent years, however, innovative payment models designed and implemented by the Center for Medicare and Medicaid Innovation (CMMI) at CMS created opportunities for providers to drive the kind of care redesign that will be required to overcome these problems.
Bundled Payments for Clinical Improvement is one example of an Alternative Payment Methodology that attempts to provide more aligned incentives. Designed to drive provider engagement in the care redesign process, BPCI will reward healthcare organizations who are invested in creating more coordinated care across the acute/post-acute continuum.
Our organization is participating in BPCI Model 2 which will measure the Medicare expenditures for patients during their acute admission and for ninety days following discharge. We will be rewarded if the cost of care for comparable episodes is lower than historic averages and we will have to repay Medicare for any cost above our historic "target price." Obviously this creates strong incentive to redesign care in a way that prevents waste including costly readmissions, exactly the outcome that CMMI intended when designing the BPCI model.
The work that we are doing will also benefit the other APMs being run by CMMI. Already we have been approached by Accountable Care Organizations, organizations participating in Model 3 of BPCI, and other risk bearing provider organizations who want to take advantage of our post-acute network. They are particularly interested in leveraging our systems and all of the training we are doing for our providers to teach them how best to manage the risk that comes with these new models.
By creating the proper incentives, CMS is building an environment that allows provider groups to focus more resources on managing patients in the post-acute environment and coordinating their care between acute and post-acute settings. And in this new environment we have every expectation that the needle will finally start moving on eliminating waste including the revolving door of avoidable readmissions.
Ron Greeno, M.D., FCCP, MHM is the Chief Strategy Officer at IPC Healthcare, Inc.
*"Medicare Hospital Readmissions: Issues, Policy Options and PPACA," Congressional Research Service, http://www.hospitalmedicine.org/AM/pdf/advocacy/CRS_Readmissions_Report.pdf

About the author:
Ron Greeno, MD, FCCP, MHM, (rgreeno@ipcm.com) is Chief Strategy Officer at IPC Healthcare, Inc. (www.ipchealthcare.com), a leading national acute hospitalist and post-acute provider group practice company. IPC has hospitalists caring for patients in 400 acute care hospitals and 2000 post-acute settings and includes behavioral health providers and specialty hospitalists. It is headquartered in North Hollywood, California. A pioneer in hospital medicine, Dr. Ron Greeno is considered among the foremost authorities on hospital medicine. He is also a founding member of the Society of Hospital Medicine (SHM), currently serving on the Society's Board of Directors and is Chairman of Public Policy, leading SHM's advocacy and governmental relations efforts.