July 09, 2014
Evolving risk in the seniors housing sector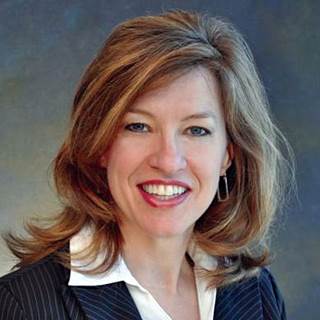 Karen Stone
The face of today's seniors housing and healthcare industry is rapidly changing. Population demographics, shifting resident demands and attractive assets abroad are just a few of the factors coming together to provide new opportunity for players in this sector. However, this opportunity is not without its challenges and risks. BDO recently published its 2014 RiskFactor Report for REITs, an annual study that analyzes the most recent SEC 10-K filings of the 100 largest publicly traded REITs in the U.S. Conducted since 2012, the study identifies the top risks among REITs. This year's findings shed light and further underscore certain trends in the seniors housing and healthcare industry.
One of the major insights of BDO's study this year is that competition remains a serious concern among REITs. With 94% of surveyed REITs noting it as a top risk, it ranks third for a second consecutive year. This trend may also be surfacing in the seniors housing industry. The Administration on Aging states that by 2030, the number of people the age of 65 and above will account for 19 percent of the U.S. population. Not only that, the number of people with dementia is expected to grow to 11 million by 2040, according to 2012 Alzheimer's Disease Facts and Figures. This latter group of people will live for over 10 years on average with at least five comorbidities, which could cause their medical situations to be quite complex. When these statistics are coupled with the generational trend of fewer elderly parents living with family members, it is clear that demand for care is increasing and that seniors housing and healthcare operators will have to compete to attract residents from this growing population seeking care.
Closely linked to this concern around competition is the pressure to renovate and make property upgrades. BDO's report revealed that 82% of REITs cite operating costs and capital expenditures as a serious concern this year. Many seniors housing and healthcare properties are likely feeling pressure to undergo such facelifts as a way to differentiate themselves from the competition and make themselves more attractive to new residents.
In some cases, these renovations are likely needed. According to the National Center for Health Statistics, there are approximately 15,700 nursing homes or skilled nursing facilities in the U.S. with an average age of over 30 years. A growing number of property managers may be using this as an opportunity to address evolving resident tastes, by including upgraded features such as high speed internet and Wi-Fi, enabling residents to communicate more easily with family located far away. While these seemingly advanced amenities may be more frequently seen in independent and assisted living facilities, improving properties across all sectors is a way that many seniors housing and healthcare operators are choosing to stay ahead of the competition.
Another compelling trend in the seniors housing and healthcare industry is the rise in investing in assets outside of the U.S. This seems to be occurring with increasing frequency. In early June, Ventas, Inc. announced that it is acquiring 29 independent living seniors housing communities located in Canada. Before that, Griffin-American Healthcare REIT II, Inc. bought a portfolio of 44 seniors housing facilities in the U.K. The sector's desire for high quality properties, geographic diversity and growth opportunity in prosperous markets is likely contributing to this growing trend. But this international activity brings its own set of obstacles. BDO's study underscores this point with the finding that 30% of REITs list risks that come along with international operations as a threat to business, up from 19% in 2012. Navigating the seas of foreign regulations and tax laws as well as business and cultural norms can prove challenging for many that choose to pursue opportunities abroad.
While there are many factors contributing to a strong outlook for the seniors housing and healthcare industry, such as increasing demand and largely untapped markets abroad, there are certain risks that should be watched. While some of these challenges have been around longer than others, such as industry competition, some are just beginning to emerge. BDO's study identifies additional risks that may be impacting the REIT sector.
To access the full report, visit: http://www.bdo.com/download/3270
Material discussed is meant to provide general information and should not be acted on without professional advice tailored to your firm's individual needs.
Karen Stone is managing partner of tax services at BDO USA, LLP. Mike Musick is a partner and National Long Term Care Leader at BDO. Ben Hendren is an assurance partner at BDO.