September 09, 2016
Eliminating odor within healthcare facilities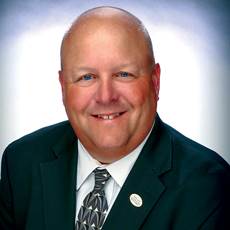 Greg Snoddy
Smell is one of the strongest senses associated with memory. This means the odor, or malodor, of your senior living facility could leave an immediate and lasting impression of your facility. However, if your residents, or their loved ones, are greeted with an unpleasant or overwhelming odor, it may give them the immediate (and lasting) negative impression of your facility, regardless of the quality of care you provide.
Eliminating odor rather than masking malodor
Odor refers to the property of a substance which makes it perceptible to our sense of smell and has two basic components – intensity and character. Intensity can be high or low, and character can be perceived as pleasant or unpleasant. Odor control products that only "mask" odors try to raise the intensity level of a pleasant odor above that of an unpleasant odor. The result can be overpowering and distracting. As the intensity of the masking odor dissipates, the original malodor will return to the area; creating an expensive cycle of repeatedly masking malodors.
A more effective way to neutralize odors is to use an odor eliminator. In contrast to air fresheners, odor eliminators penetrates surfaces and treats the problem at the source; they organically eliminating malodors at the molecular level to improve indoor air quality. Unlike traditional air fresheners, most effective odor eliminators continue to provide a subtle and fresh fragrance long after the initial application.
A safe and environmentally conscious alternative to air fresheners
Strong chemical scents can contaminate the air quality of your facility and threaten the health of residents with compromised respiratory systems. Perfumes and strong scents are known to trigger and aggravate asthma, headaches, even skin conditions such as contact dermatitis.
In light of this, Encompass Group added the HYscent® Air Care Management System as a product offering for healthcare facilities looking for a safe, environmentally friendly alternative to ineffective aerosol perfume systems.
As an all natural odor elimination system, HYscent® relies on a blend of pure essential oils and pure fragrance oils. The oils used in this odor elimination system are designed from flowers, seeds, stems, bark, roots, and other various parts of a plant and as result are less likely to act as an irritant. This system is non-allergenic, contains no harmful chemicals for people or the environment, and does not use dangerous propellants. Current fragrance system alternatives of aerosols, hydrogen cells, liquids and multi-phase systems all have drawbacks such as environmental issues, leaks and spills, high maintenance, slip-fall risks and even health hazards.
The bottom line: Simple to implement and cost effective
In addition to natural, safe, and environmentally friendly, the HYscent® Air Care Management System is easy to implement and more cost effective than most fragrance alternatives.
HYscent® is an all-dry system, which means that all fragrance refills are dry cartridges, making replacement an easy and simple task for your staff. There's nearly no mess to speak of. The easy to manage system requires less maintenance than traditional odor masking systems. The simple operation of this system allows your staff to focus their efforts on improving care for your residents rather facility odors.
In addition, the effective elimination of odors means that facilities often spend less on replacements. Less refills reduces the cost of the overall system. The bottom line is, it's an odor elimination system is a better investment at facility level. A typical 120-bed senior living facility can typically manage malodors within their entire facility for far less than what would be spent on fragrancing/masking techniques.
Make a lasting impression
HYscent® was designed to be safe, simple, non-toxic, easy-to-use and cost effective. But most importantly, HYscent® actually eliminates malodors rather than masking them. Your staff works hard to provide a clean, safe and comfortable environment for your residents and guests; don't let malodor detract from the quality care you provide.
Greg Snoddy is the vice president of healthcare sales, senior living, for Encompass Group. He can be reached at greg.snoddy@encompassgroup.net.